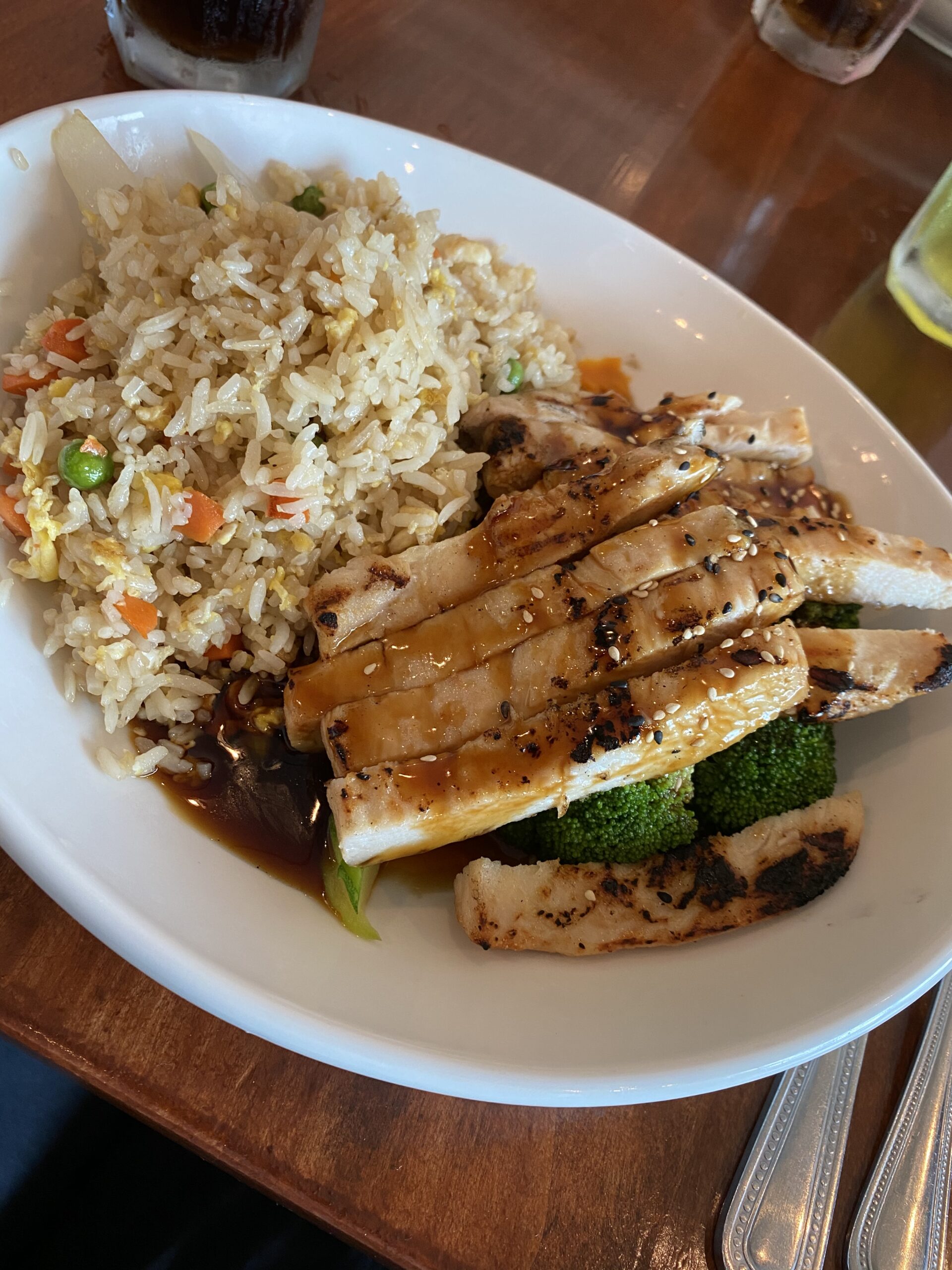 Eating Guide To Southwest Florida: Naples Edition
Living in Southwest Florida has a lot of perks! There are beaches, bars, shopping, and lots and lots of food! I like to think of Southwest Florida in three sections. The northern most part being Fort Myers, the middle being Estero/Bonita Springs, and the southern most part being Naples/Marco Island. Kyle and I gathered a list of our favorite places to eat in each area whether you live here in town or not! This list covers our favorite places in the Naples Area!
First Up Breakfast/Brunch Spots!
Jane's Cafe On 3rd: Located along 3rd Street South. I love the garden feel of Jane's. It is somewhat tucked between the buildings on 3rd Street with beautiful fountains and trees reminding you of Alice in Wonderland. We also love their food! The waffles are light and fluffy while their Quiche always has the right amount of flavor.
Dress code: Casual-Mother's Day brunch
Another Broken Egg: Located along Tamiami South. Although a chain restaurant, we did discover this place here and love it! The Beignets are great as well as their drinks! There isn't anything on their specials or regular menu we don't like! If you're into Bloody Mary's, this is the place!
Dress code: Casual
First Watch: Located at Banyan and Gulf Shore. Again a chain, but this location is truly special! Their patio over looks one of the many bays in Naples making for a very peaceful morning. I like the healthier options that First Watch has. Makes you not feel as guilty about eating all the pancakes.
Dress code: Casual
EJ's Bayfront Cafe: Located in the Bayfront Plaza. EJ's is a MUST DO! We bring friends and family here and recommend it to everyone! We had brunch here the weekend of my wedding! The have great drinks, food, and hot chocolate (my favorite for a 'cold' Florida day!). In season, it can be busy!
Dress code: Casual
Sunburst Cafe: Located on Pine Ridge Rd in the Target Plaza. This hidden gem has great food and coffee! It is a small store front with colorful outdoor seating that we love!
Dress Code: Casual
Hampton Social: Located in Mercato Plaza. Known for their "Rose all Day" wall; Hampton Social is the perfect place for weekend brunch! They have the brunch vibe with amazing drinks and entrees! I loved their pancakes! Kyle says their eggs are perfect!
Dress code: none
5th Ave Coffee Co & 6th Street Diner: Located on 5th Ave South and 6th Street. In our family, we call this place 5th/6th and love riding bikes to eat breakfast here! My parents love their muffins, baked fresh everyday! (you can even see them still sitting in their oven tins!) as well as their cakes that we sometimes stop in for when getting a light lunch/dinner. It is also is a great people watching spot with all of their outdoor tables!
Dress code: None
Don't Forget Lunch/Dinner!
3rd Street South Area
Tommy Bahama: Located on 3rd Street South. This is a great family restaurant for both lunch and dinner. This is my Aunt's favorite place to go when on vacation, after spending the day shopping around town. They have great, strong tropical drinks. I recommend coming hungry because the appetizers are too die for and you will want room for desert too!
Dress code: Casual-Date night
Damico's The Continental: Located on 3rd Street South. One of the more expensive restaurants in town but ABSOLUTELY delicious. We went with extended family and sat outside in our own little tent and loved it! You get a little bit of privacy that way but still are not completely shut off from the restaurant. YOU MUST get the donuts for desert! They are the thing of legends and a specialty item from an old restaurant by the same owners. Everyone in Naples has chased the donuts to here!
Dress code: Date night
Campiello Ristorante & Bar: Located on 3rd Street South. Another restaurant that I have loved every time. Like The Continental, the atmosphere of the restaurant is superb. Whether you sit inside or outside, you feel like you are outdoors because the indoor seating is surrounding by glass, even the roof! We have loved everything we have gotten on this menu and have never been disappointed. They also have a few menus such as an Early Dining, Friday Night Date Night, and their traditional menu.
Dress code: Date Night
Ridgway Bar & Grill: Located on 3rd Street South. This is another restaurant I would say has a "classic" feel to it with big club chairs at some tables. They also have several outdoor tables both on the street and off dependent on where you would like to sit. They have a wide variety on the menu but we particularly enjoyed the Crab cakes and Meatloaf.
Dress code: Date night
5th Avenue South Area
Pazzo! Cucina Italiana: Located on 5th Avenue South. Naples has countless Italian restaurants and this is one of our favorites! They have a great variety and my dad loves their meatloaf. And it's a no-brainer that they have great homemade pastas as well.
Dress code: Date night
Hob Nob: Located on 5th Avenue South. This is another great restaurant for atmosphere and food! They have a great bar space if you are just looking for drinks and appetizers, but their entrees are great as well! If you ever wanted to do a progressive dinner or stop at multiple places for drinks and apps all night, put this place on your list!
Dress code: Casual-Date night
Yabba Island Grill: Located on 5th Ave South. This is a great steak restaurant without being overly "steak house" like. We love the island feel and the menu! Plus the alligator dressed as a chef in crocs outside is just too cute! Kyle likes to take family here because of their well rounded menu.
Dress code: Casual-Date night
Thai Udon Cafe: Located on 5th Avenue South. This is another great Asian restaurant located in Naples! They have really great sushi, according to Kyle because again, I do not eat seafood. I also really enjoyed the teriyaki chicken I got when we went. Their restaurant has a great modern but airy feel that I love as well!
Dress code: Casual-Date night
Sushi Thai: Located on the corner of 5th Avenue South and 8th Street South. Our final Asian restaurant on the list. This is Kyle's least favorite on the list but I think still worth mentioning as it is a good restaurant. The menu has a variety of options and a great bar selection. I would definitely stop in for drinks and an appetizer if you weren't looking to do a full meal.
Dress code: Casual-Date night
Vergina: Located on 5th Avenue South. As you can tell there are lots of Italian restaurants in town and especially on 5th avenue. All are excellent and each slightly different whether it is the meal, the atmosphere or the dinner specials/deals. Vergina's usually have a pretty great deal menu with several options. They also have a MASSIVE bar that is all around just cool to look at as you do not see that everyday.
Dress code: Casual-Date night
Bice Ristorante: Located on 5th Avenue South. Another great Italian restaurant with a great dining special year round! My parents love to go for the half priced appetizers! Kyle and I had one our first "big nights out" here when we were dating! They have great wrap-around outdoor seating as well.
Dress code: Casual-Date night
Molto Trattoria: Located on 5th Avenue South. This is a great cafe for Italian cuisine when you aren't looking to go too fancy. This restaurant has been a family favorite since we started coming to Naples when I was in college.
Dress code: Casual
Brook's Burgers: Located on 9th Street South close to 5th Ave South. This is the ultimate burger joint in Naples! They have a donut burger that gets rave reviews as well as excellent sides and milkshakes. FOr those that do not want a burger, they have hotdogs and such as well. It is a great hometown burger joint!
Dress code: None
Captain and Krewe: Located on 8th St South near 5th avenue. A more causal seafood spot with seafood for purchase as well. We love to stop by for lunch! They also have a great chicken sandwich with amazing potatoes so be sure to order one either as a side for the table or an appetizer!
Dress code: Casual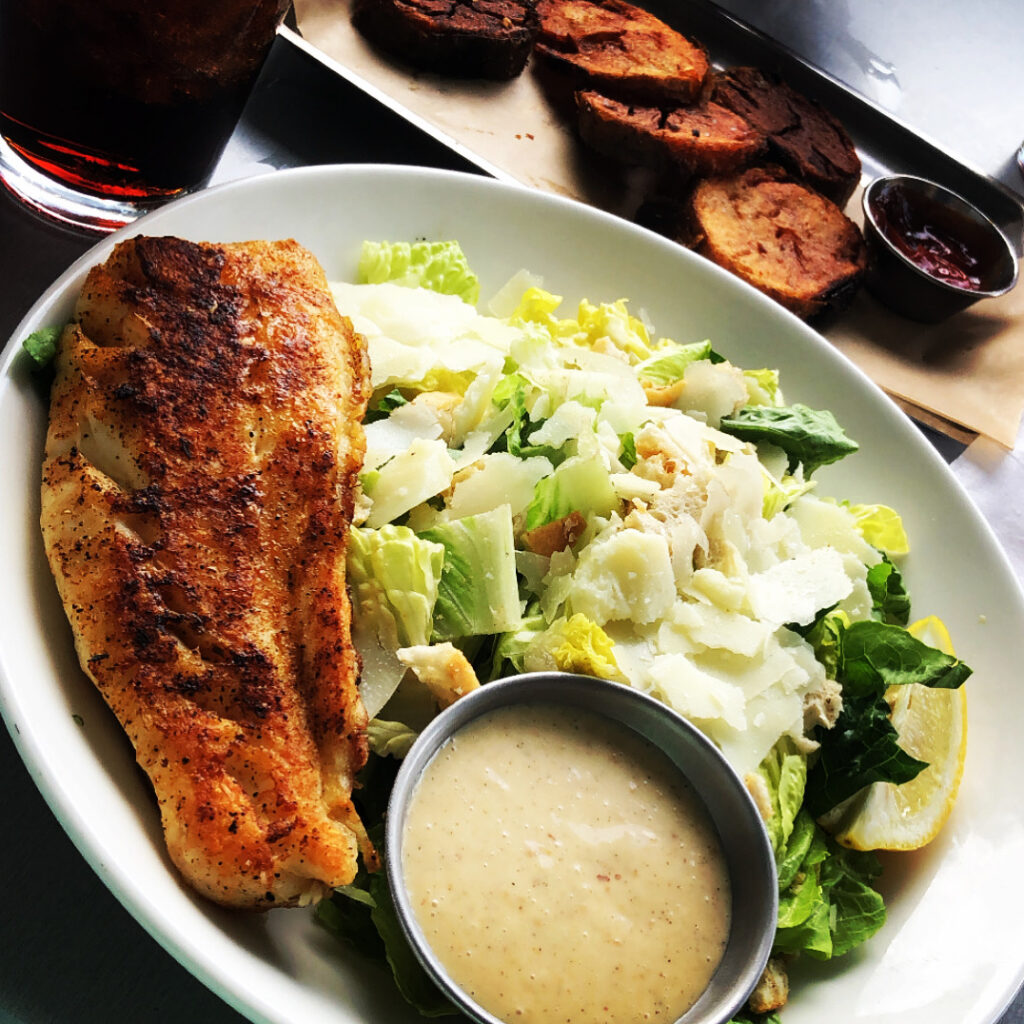 Mercato Area
AZN: Located in Mercato. This is one of my favorite Asian places in town! They do a full sushi menu as well as a fusion menu. I love the Korean BBQ short ribs with mashed potatoes! They also have a sushi boat if you have lots of friends that want to dive in!
Dress code: Casual-Date night
Hampton Social: Located in Mercato. I LOVE THIS PLACE! First, it is the second location after they opened originally in Chicago and second it is 100% Instagram worthy at every turn. Not only that, the food is amazing, they have great patio seating and live music! I give it a major two thumbs up on the dinner menu and cannot wait to go for brunch….
Dress code: Casual
Beach Front Dining
The Turtle Club: Located ON THE BEACH along Gulf Shore Drive North. This is one of few spots in Naples that has on sand dining so take advantage! When you pull up, you may be confused because the restaurant is in an "old-time" beach hotel but it is amazing! The food is great and we love going there for Christmas Eve, Valentine's Day, or whenever family is in town. PLAN AHEAD! You will want reservations, especially if you want to watch sunset while you eat dinner! This is one of Kyle's favorite dinner places in Naples.
Dress code: Date night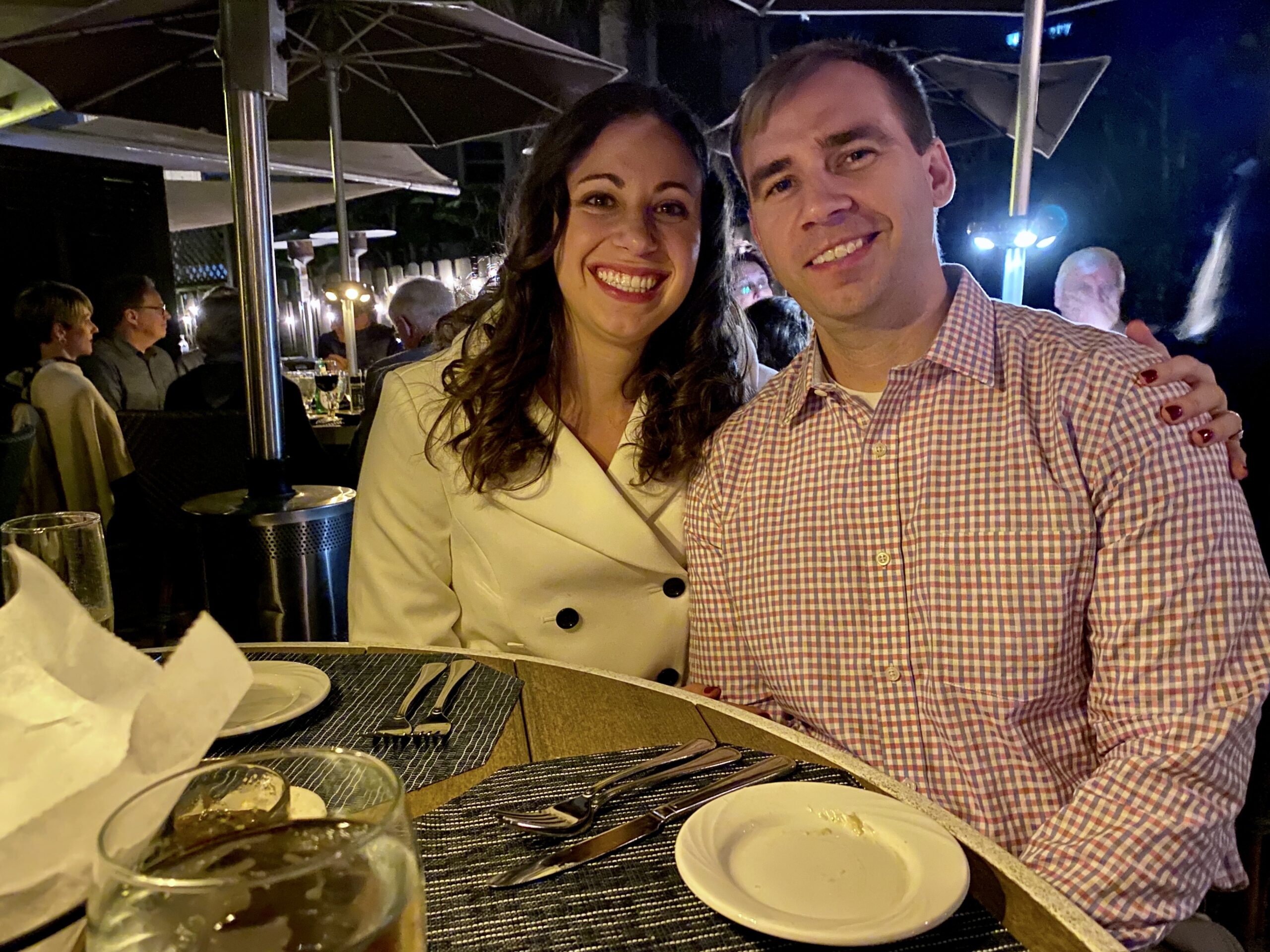 Coastland Mall Area
Jimmy P's Charred: Located along Tamiami Trail South across from the Coastland Mall. This is a hidden gem of Naples! It is also attached to the Naples location of Jimmy P's so you can stop in for lunch just like you would in Bonita Springs! However, at night Charred is open and a Must Do! Many restaurants in Naples get their steaks from here so if you want the best, Charred is the place to go! There is not an item we don't love on the menu and I could talk about this restaurant for days! This is also Kyle's favorite restaurant in Naples for Dinner.
Dress code: Date night
Fujiyama: Located on Tamiami Trail South in the Gulfcoast Inn. Calling all Hibachi lovers! This is the place to be! They have a great hibachi menu and sushi bar! If you are staying at the hotel you can also order to go to your room or to Harold's Place, I believe!
Dress code: Casual-Date night
Harold's Place: Also located in the Gulfcoast Inn. To tell you the truth, I cannot remember how we found this place but my family LOVES it. You get to eat in a real tiki hut by the pool where the drinks and food is good and also inexpensive! We used this hotel for our wedding and our guests loved it!
Dress code: Casual
Aurelio's Pizza: Located in Coastland Mall. This is our go-to pizza place in Naples. We do not often sit in but that is just because my parents live across the way and we usually get pizza when we have been in the pool all day. We love the BBQ chicken pizza and The Works!
Dress code: Casual
Venetian Bay Area
The Village Pub: Located at Venetian Bay. There is also a location on 3rd Street South but we like this one better because it overlooks the water. Kyle's favorite part about this restaurant is the pickle jar on the table full of dill pickles! This is one of my family's go-to places for a good yet simple meal out. Think burgers, fish, french fries…
Dress code: Casual
MiraMare Ristorante: Located at Venetian Bay. Another excellent Italian restaurant in town and located on the bay which we love. They often have live entertainment as well. The whole restaurant is pretty much outside on the patio giving you an unobstructed view of the water from any angle.
Dress code: Date night
Bayside Seafood Grill & Bar: Located at Venetian Bay. This is a very interesting restaurant with excellent food but the real thing that makes this restaurant a winner is the restaurant itself. The second floor has a massive picture window looking right over the water that honestly made my jaw drop the first time I saw it. It also has a rooftop bar with seating for full meals which is not common in Naples.
Dress code: Date night
Along Tamiami Trail
D'Amico and Sons: Located off of Tamiami Trail in a shopping plaza. This restaurant is also owned by the same owner as The Continental and Campiello. If you can't tell, we love all of their restaurants, but we love this one for its more relaxed feel. They have a classic Italian menu and typically have a dining special with wine. They also have a counter where you can pick up various Italian specialty items which is very cool.
Dress code: Casual
Bodega Ole: Located off of Tamiami on 4th Ave North. You will find the best Spanish cuisine I have ever had. The restaurant is smaller making for a more intimate experience but still big enough for great live entertainment! The wine and beer selection is excellent as well and updated regularly by the owners!
Dress code: Semi-formal
Swan River Seafood: Located on Tamiami Trail North. A great seafood restaurant in town that also has seafood for purchase. My parents love that menu as it is simple with great food (sometimes you don't want all the fluff). They also have great steaks for those that do not eat seafood.
Dress code: Date night
Cafe Luna: Located on Tamiami Trail at the Ramada Inn. This restaurant used to be housed on 5th Avenue before the condos took over their space. They have great calzones and salads making this a great lunch time spot! Their dinner menu you is also excellent with several pasta options! They are also home to the "Veal-y good deal" so be sure to check them out!
Dress code: Casual
Deep Lagoon Seafood & Fishmarket: Located on Tamiami Trail North. Although it may look like a hole in the wall place on the outside, the inside will surprise you! Beautifully made-up with great food! They also have a seafood counter to take to go! I actually got the burger when we went as I don't eat fish and loved it! No one had any complaints when we went and you can often find a coupon for this restaurant online or in travel booklets.
Dress code: Casual-Date night
Michelbob's: Located off of Airport Pulling Rd., this is one great BBQ spot! The menu is vast with all sorts of options and great sides! We also love ordering to-go to have our own little barbecue at home! They even have their own sauce for their ribs!
Dress Code: casual
Bellini: Located in the Best Western off of Tamiami. This is our favorite Italian restaurant in town and we love the owners! I have never had a bad meal at the restaurant. Like we said, AMAZING with service that is out of this world (they made me fresh squeezed lemonade once because they didn't have any on hand)!
Dress code: Date night
Special Mentions:
The Bevy: Located on 12th Avenue South in the 3rd Street South district. The reason this made out special mention is because Kyle and I have only been here for appetizers. When we went, we were not overly excited about the menu but were OBSESSED with the outdoor space. Again, totally Instagram worthy but we just weren't thrilled with the menu that night. I think it is totally worth the stop for drinks and to check out the open air concept/bar.
Dress code: Casual-Date night
Blue Martini: Located in Mercato. This is a great stop for girls night out! The drinks are fantastic but on the more expensive side. They do have live entertainment on the weekends as well.
Dress code: Cocktail attire/night out
Fuji: Located off of Naples Blvd by Costco. We have recently found this spot and were very happy with it! They have a wide variety of options of Asian dishes from sushi to salads and poke bowls to classic chicken teriyaki!
Dress Code: Casual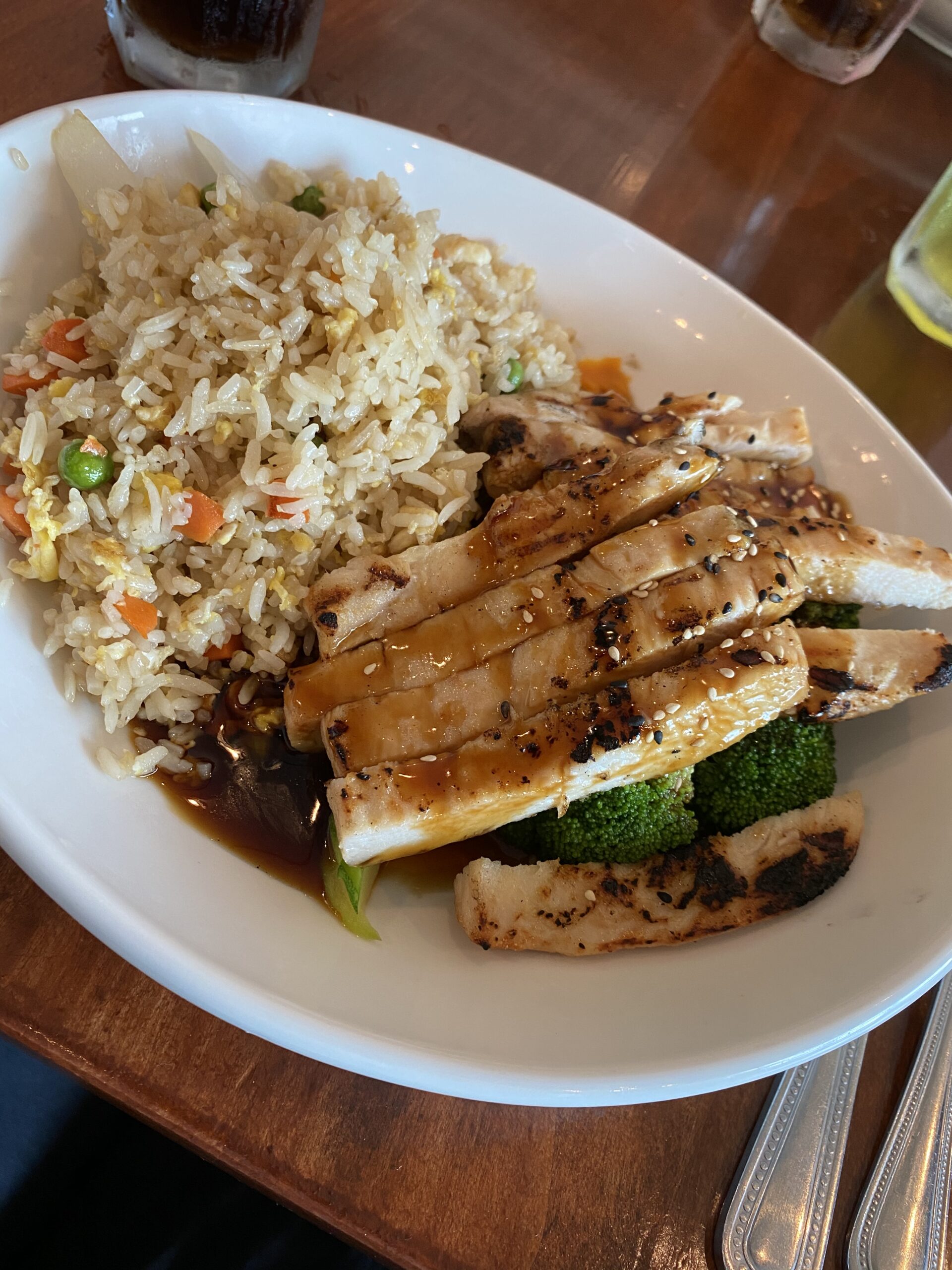 Whiskey Park: Located on Mercantile Ave. This is a great bar/restaurant in Naples for those looking for a casual, laid-back night. They have karaoke and sometimes bands. They also have pool tables for those that like to play.
Dress code: Casual
Grace and Shelley's Cupcakes: Located on 5th Avenue South. Originally started up in the north suburbs of Milwaukee, this pair moved spread their business down to Naples and we couldn't be happier! They have AMAZING cupcakes and Royal Scoop ice cream! We love getting their cupcakes for dessert, as well as their cupcakes for special events! They also have gluten free options!
Dress code: Casual
Naple's Princess: Although not technically a restaurant, the Naples's Princess deserves special mention! This boat leaves out of Tin City, near downtown Naples. They have afternoon cruises and evening/sunset cruises. During the afternoon and evening, the bar is open for snacks and appetizers if you want to do more than drinks. For the evening cruise, you can also do the dinner option. We have gone on the afternoon cruises for just drinks and also the dinner cruise. We have loved both! The food is great and the staff tells you a lot about Naples as you pass through the channels and out into the Gulf. It is certainly worth booking and often times you can find discount codes online or in various tourist booklets!
Dress code: Casual-Date night
Furthermore
While this list may seem complete, we are far from the end! There are countless places we have not been to and cannot wait to try! We will be sure to continue to update this list as well as our others as we continue to explore our home!
ALSO, please note that you may feel a bit of stress when looking at menu prices for many restaurants on 5th avenue and 3rd street. BUT in Naples, countless restaurants run early bird specials and off-season specials! (Especially during the summer and fall.)
So keep you eyes out for those as they often include a bottle of wine, an app or desert and two entrees for $50-60!
If you are planning on going to a different part of Southwest Florida make sure you read up on our favorite places to eat in Fort Myers and Estero/Bonita Springs!