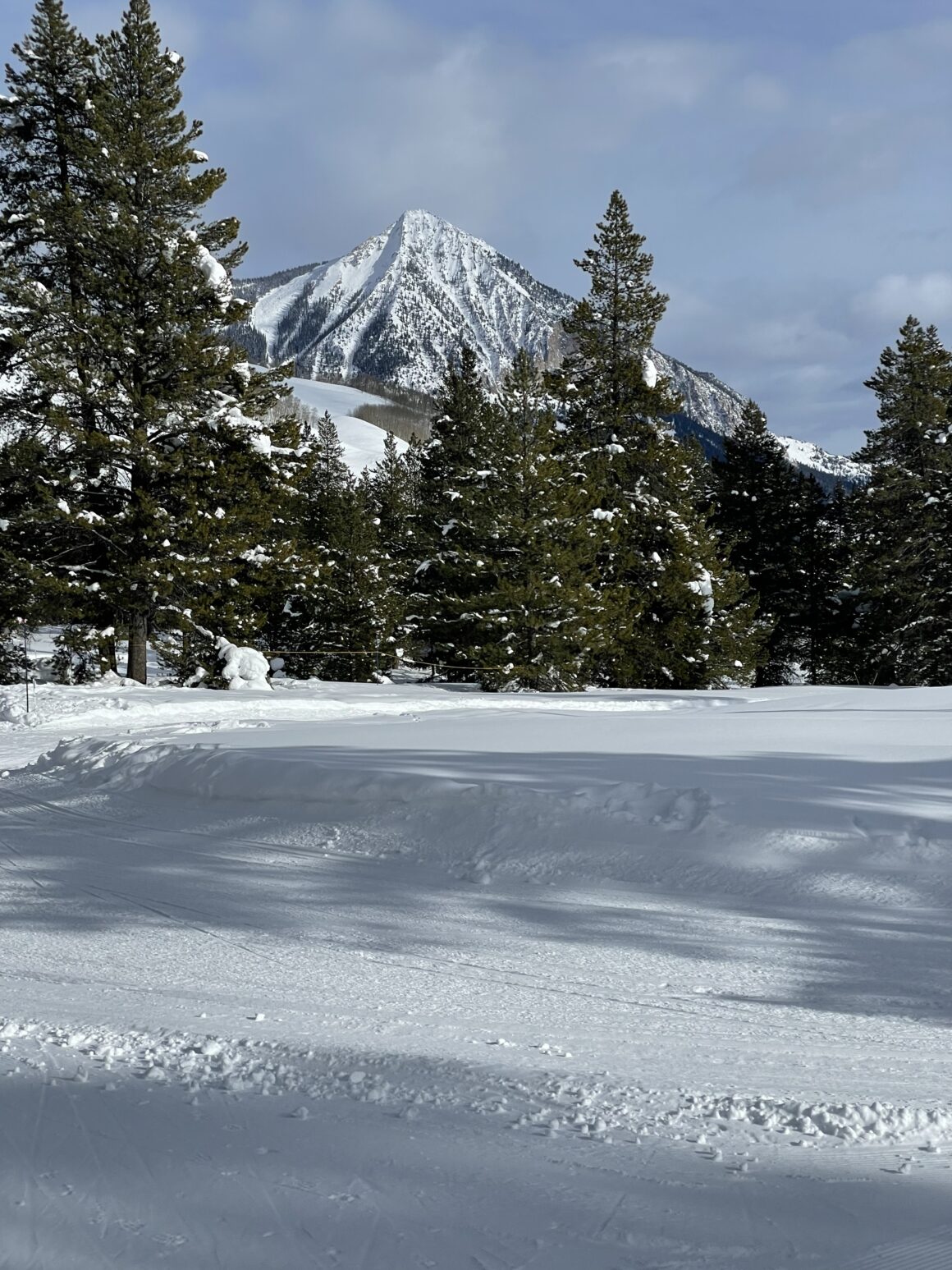 Great Snowboarding at the Crested Butte Mountain Resort
Our yearly Colorado trip changed a little bit in 2023. Traditionally we have frequented Summit County, but we heard of this little place that has the nickname of being "the last great Colorado ski town" so Abby and I had to go check it out and boy-oh-boy did we have a blast. We spent the last week of January in Crested Butte Colorado partaking in snowboarding, Cross Country Skiing and of course touring the town to see all of its offerings. This quaint town of roughly 1,700 people is one of vibrant building colors paired with a landscape that is hard to believe is real. And then there is Mount Crested Butte that seems to loom in the background so you never forget that its there.
Traveling to Crested Butte
Our first day of our trip was spent traveling to Crested Butte. There are a few ways to get to this remote part of Colorado. Some drive, some fly to Denver and then make the four-hour drive to the Butte, we opted to fly to the closest regional airport in Gunnison. To my knowledge there are no direct flights to Gunnison (unless you live in Dallas or Houston) so we had to fly from Southwest Florida and connect in Dallas. Once in Gunnison we had a short 25-30 minute commute to Crested Butte.
Snowboarding The Mountain
The main purpose of our trip was to Snowboard at Crested Butte. Abby and I have purchased Epic Passes the past 2 years and saw that Crested Butte is a part of the resort offerings so we decided to explore a new resort. This Ski Resort was an absolute delight. The Mountain has something to offer any skill level including classes for all skill levels. Despite having many green, blue, and some black diamond groomers, this resort is packed with expert terrain and you can even get a guide to assist you in traversing the gnarly glades, chutes, and bowls. Crested Butte is also home to the steepest cut run in North America, Rambo.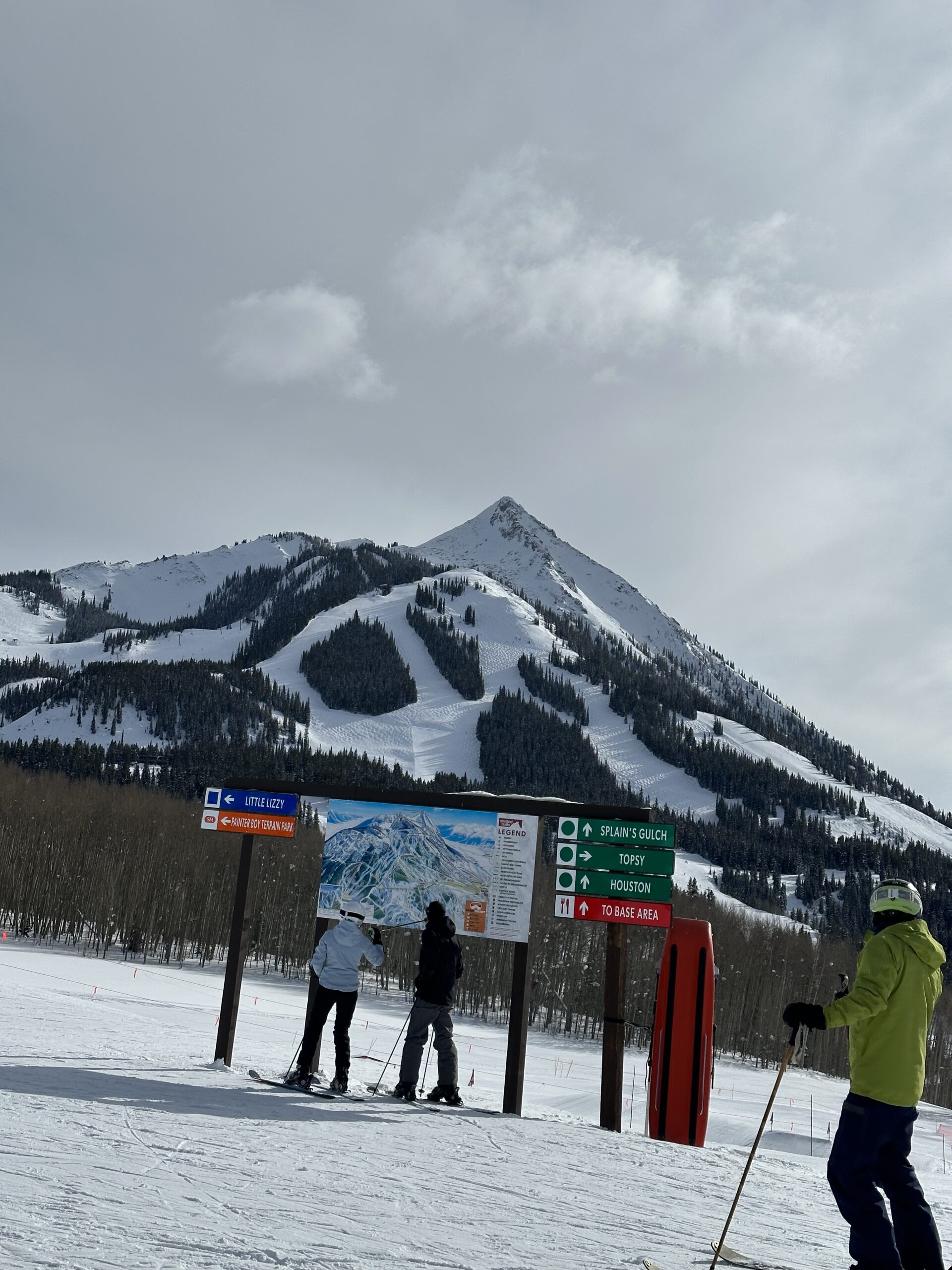 Abby and I are not quite to the expert level so we shied away from the double black diamond areas. We also snowboard and prefer to not use a T-bar lift, which is the only way to get to some of these "in-bounds backcountry areas." So, we stuck to the greens, blues, and a couple single black diamond runs. There are tons of beginner/intermediate terrain runs that kept us busy for all 6 days that we snowboarded. Surprisingly, the green runs off of Red Lady Express Lift were really fun. There are tons of little off-chute trails to get into the trees that are fairly forgiving and easy to navigate. Especially off of the Houston and Mineral Point trails.
Ten Peaks
One of my favorite areas at Crested Butte Mountain Resort is the Ten Peaks area. There are 3 lifts that service this part of the Mountain which are Painter Boy, Gold Link, and Prospect lift. This area has a lot of fun blues to run all day. One of the days was a powder day so I dipped into the trees on these runs and had a blast.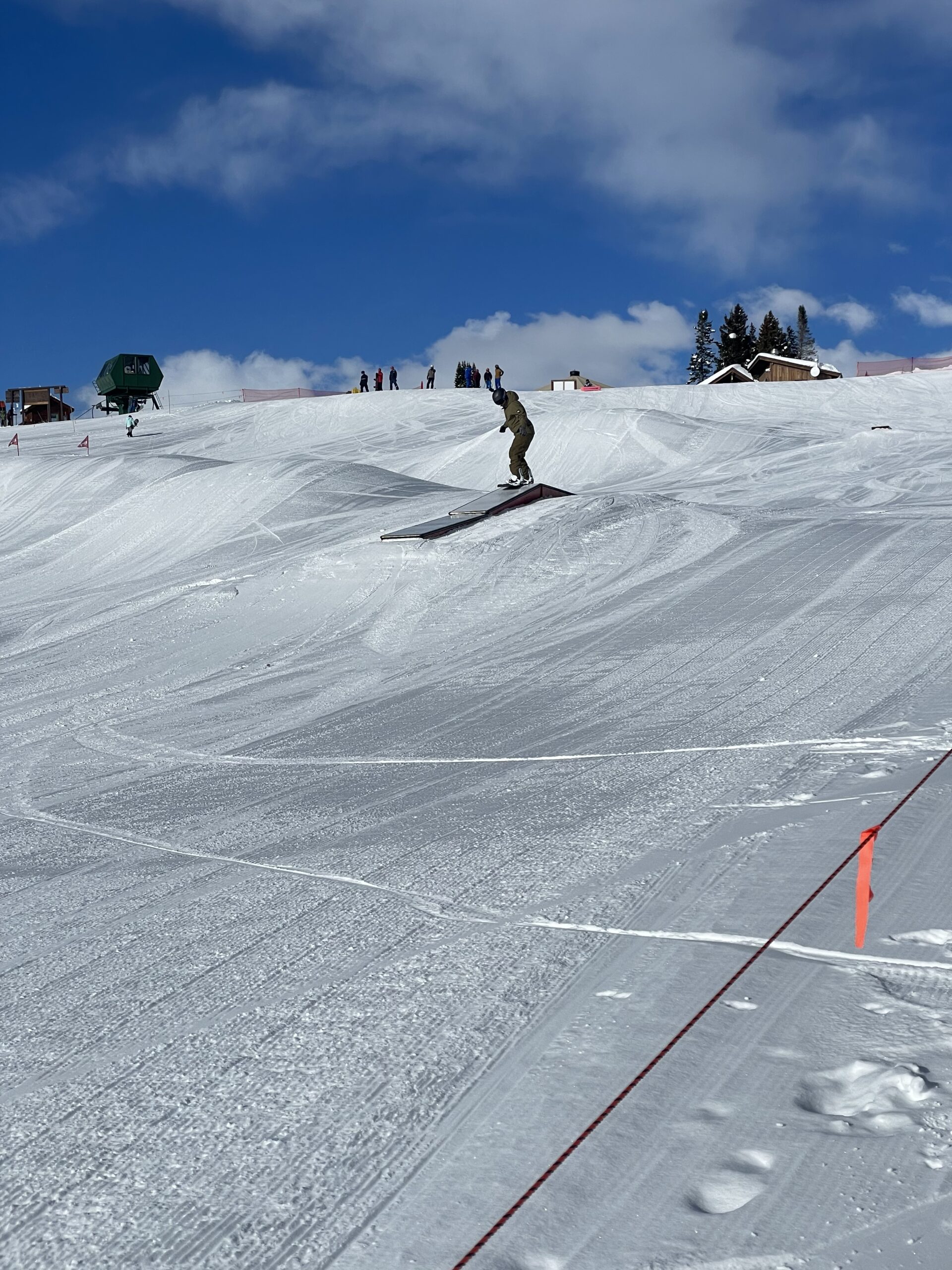 Ten Peaks is also home to the Umbrella Bar! We stopped here for lunch/drinks one day and had a great time with an incredible view. The Umbrella bar has a 360-degree view of the entire Mountain Range! Beer, Brats, and an amazing view make this a must do on the mountain. The last part of Ten Peaks that I really enjoyed was the beginner terrain park. They have a small but great selection of beginner friendly terrain obstacles for those that are starting out or are not confident enough to tackle the main terrain park at Lower Twister. The Ten Peaks Terrain Park has a few boxes, knuckles, and Jumps.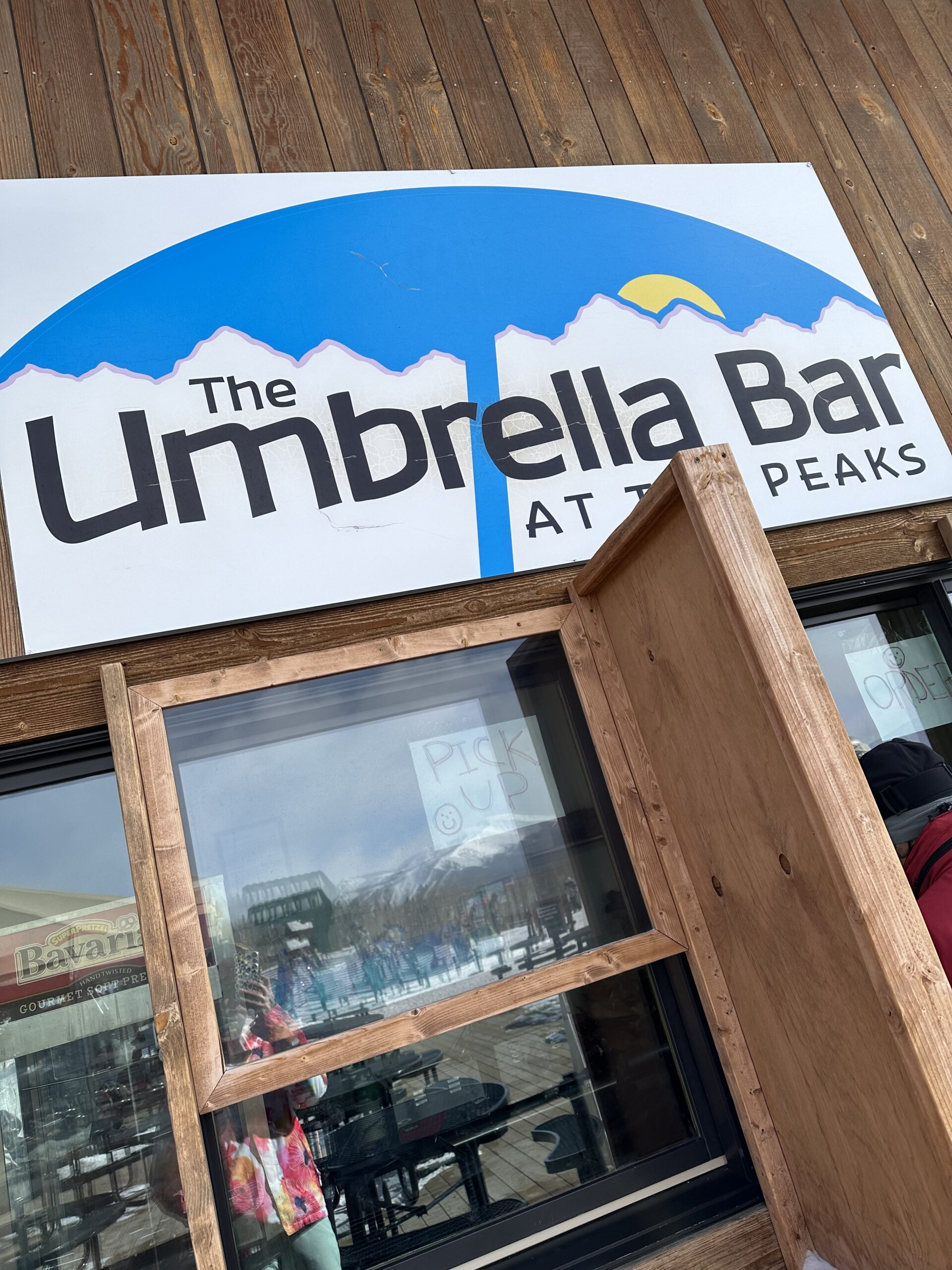 The Upper Mountain
For those of you that want something a little more challenging without getting into expert terrain then you need to hop on the Silver Queen Express Lift. This is the lift that takes you to the highest point of the resort without taking a T-bar. (check out the resort map for details) From this lift you can access a ton of great intermediate to Advanced terrain/trails. For those of you looking for groomed blacks you will want to take this lift and head to Upper International. This is my favorite run at the whole resort. It is a steep, fast, groomed black diamond that also runs all the way to the base area via Lower International.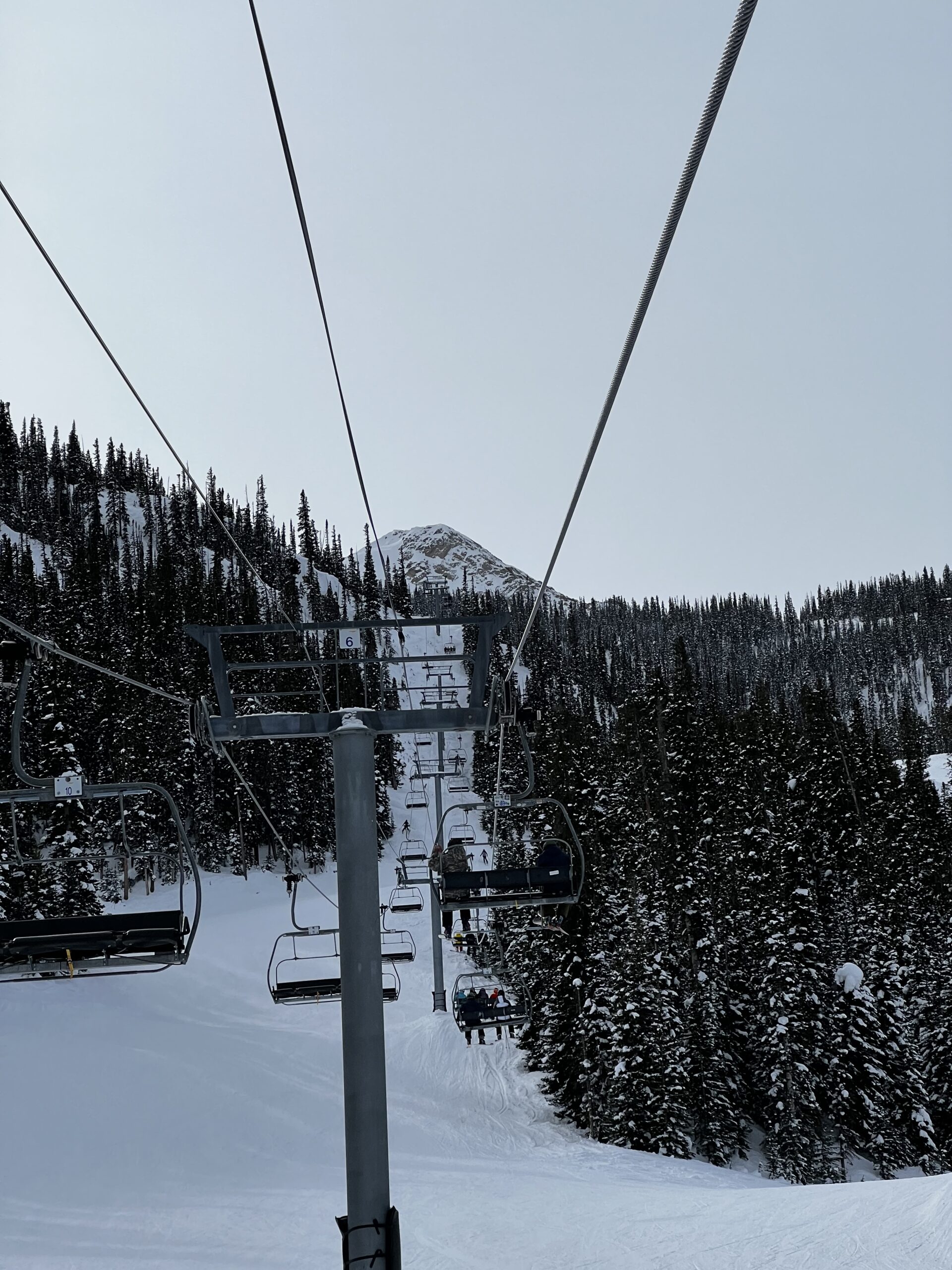 Another great run to take off of the Silver Queen Express, especially on a powder day, is Upper international to the Aspen Park Road down toward Lower Championship/Buckley. This area holds powder really well and does not get a lot of Skiers/Boarders to ski off the powder. I wish I would have found this out before our last day, but unfortunately I didn't.
For something a little less challenging take the Silver Queen Road and dip into the Paradise Bowl. Abby and I ran the Paradise bowl and the additional Blue trails off of the Paradis Express Lift for hours. There are some many different trails and side hits, you can play here all day. One of the longest runs that we attempted was taking the Silver Queen Road to the Paradise Bowl to connect to Houston. Houston then ran us all the way to the base area where you can take the Silver Queen Express or Red lady Express to get back up the mountain. This specific run took us 15-20 minutes!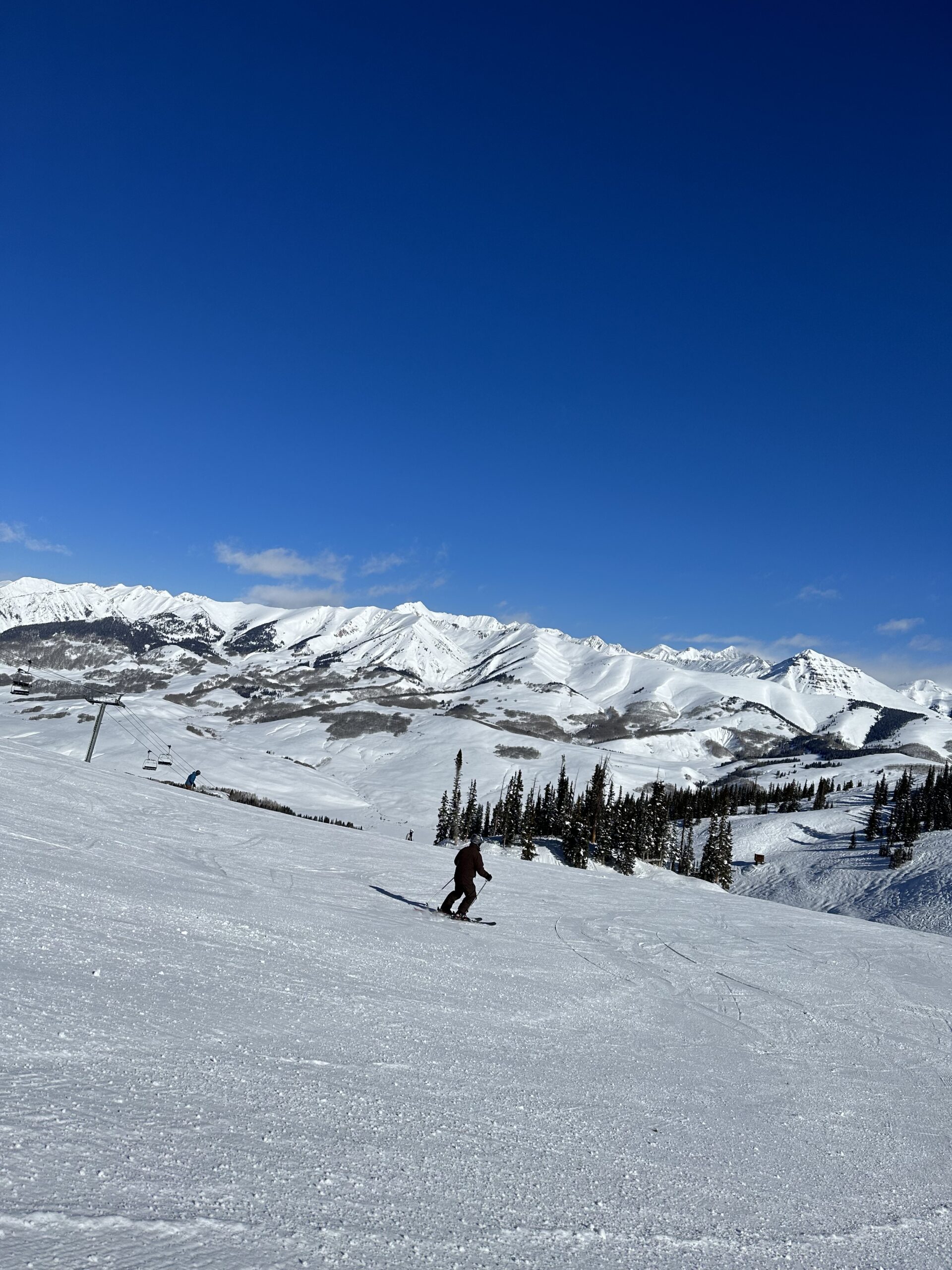 Why we enjoy Crested Butte Mountain Resort?
This Mountain Resort is a great place to Ski/Snowboard that can accommodate all levels of Skill and has terrain for everyone in your party. Everything runs to basically one base area but the Resort has so much terrain that it spreads out the crowds really well. There wasn't a time where I felt over crowded at all and the lift lines were very minimal. I think the longest we waited to get on a lift was about a minute and that is because we were waiting on Ski School Kids to get on the lift.
This resort is far enough from Denver that it makes it a little more challenging for that population to warrant Skiing this resort when they have so many others closer to the City. This, in my opinion, helps keep crowds at a minimum and the people Skiing here are true locals or people who have come for an extended stay. Overall, our experience at Crested Butte Mountain Resort was excellent and this may have become my favorite Ski Resort to go to. I plan on getting back to Crested Butte Mountain very soon.