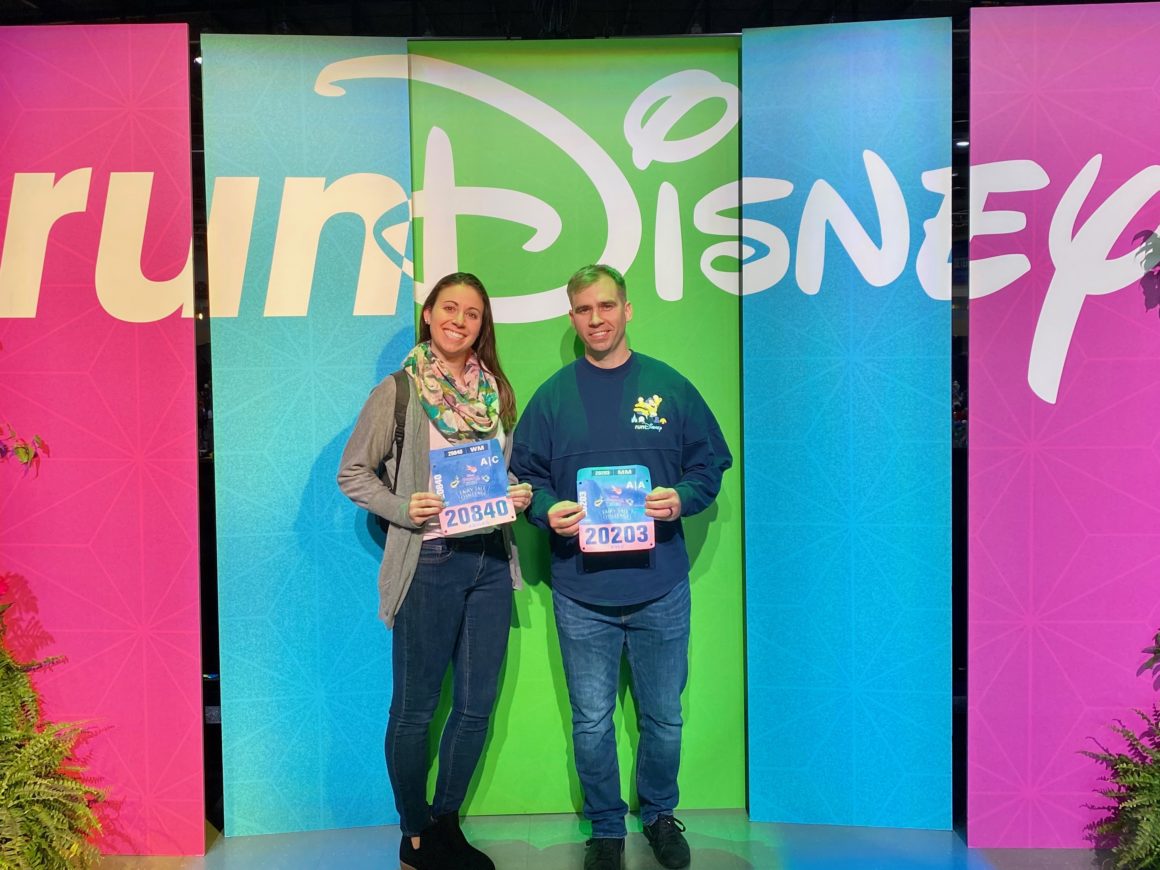 Run Disney: Dopey Challenge Journal – June 2020 Edition
June 1, 2020
I can't believe how exciting today has been! When I woke up, I was mentally prepared for my biggest running month I have ever done. In the past year I've ran at most 40 miles in a month so running 100 miles in a month was going to be a lofty goal! This all came about because of my Garmin Connect App. At the end of May, Garmin put out six different challenges for the month of June. Since I am ultra-competitive, I decided that I would go for all six. A hundred miles in the month is certainly the biggest goal but I know I can do it. The beginning of the 100 mile challenge is not the only thing that made today exciting!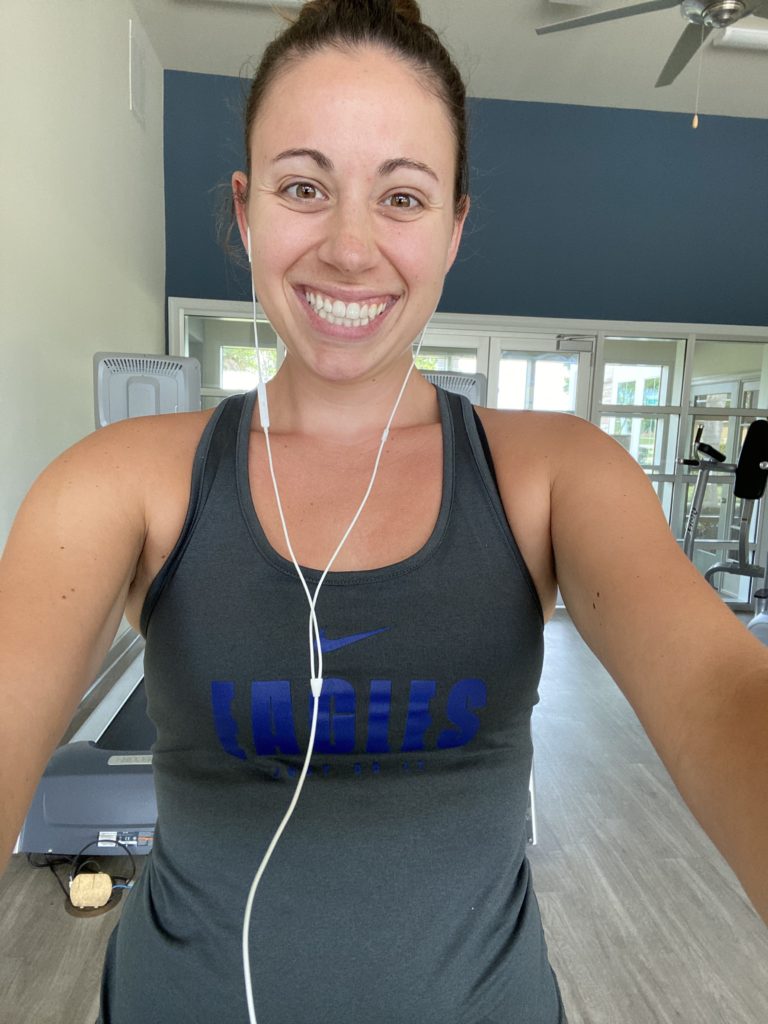 Another runner I follow on Instagram tagged me in their post, saying they had decided to run 100 miles this month after seeing my posts about it! I have been such a big influence on someone in my adult life! It truly is an honor and a humbling experience to see someone look up to me, especially because I am by no means the fastest or most experienced runner! It also feels good to know there are other people out there running this challenge with me besides my husband! 
In addition to ALL of this, my final pair of new running shoes came in! Everyone knows how exciting a new outfit can be but running shoes are almost better! They make you feel faster, sleeker, and more confident in all your abilities! They also give you some major motivation to put down some mileage!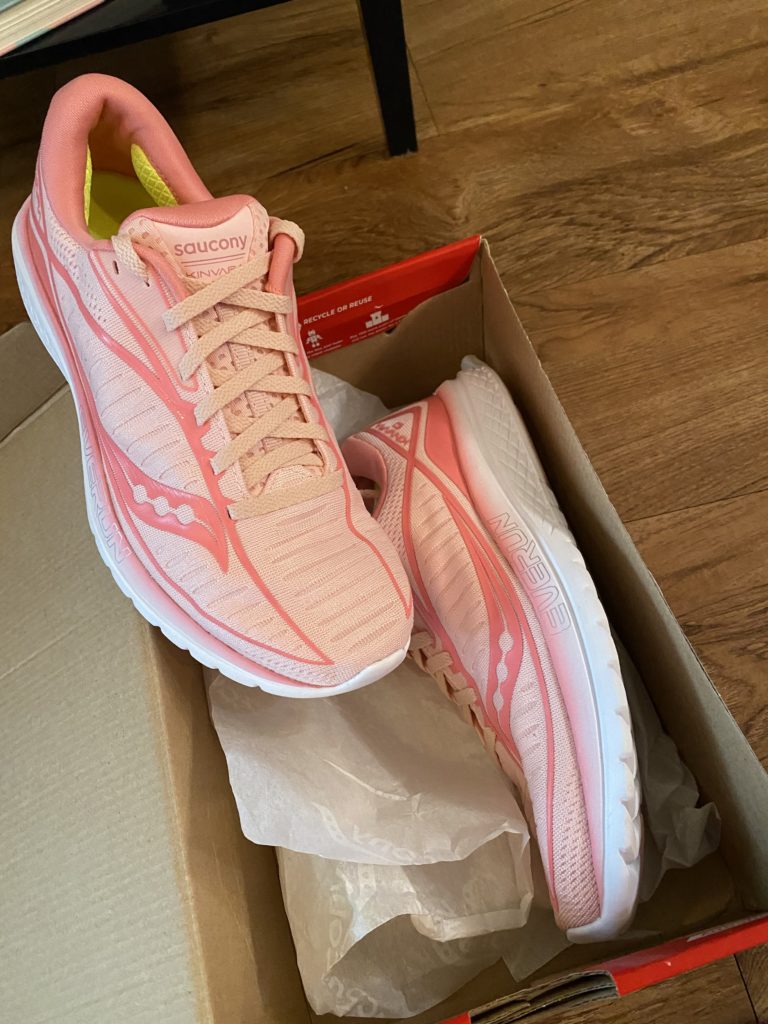 Kyle and I ordered the Saucony Kinvara 11s, Kinvara 10s (one pair for me), and the Ride iSO2s (for Kyle) during the Saucony Memorial Day sale. We are super excited to try out some new shoes for this new journey! While we still have our other running shoes we are using (Asics Gel Nimbus 20s and Saucony Freeom iSO2s for me and Saucony Ride iSO2 for Kyle) we are excited to get these new boys on our feet!
With everything we will be using and trying out for this Dopey challenge, we have decided that we will also be starting a Youtube channel so we can bring you all sorts of product reviews so keep an eye out for that! These next 7 months are certainly going to be an adventure and busy!
June 10, 2020
I am officially ten days into my 100 mile challenge! So far I have completed 36 miles! I'm not going to lie, the first week was fairly difficult! It reminded me a lot of my college training for swimming. I had significant soreness that I had not experienced since my old training days. I also had to make some change-ups in my hydration due to the extra mileage and the increase in temperatures and humidity here in Florida!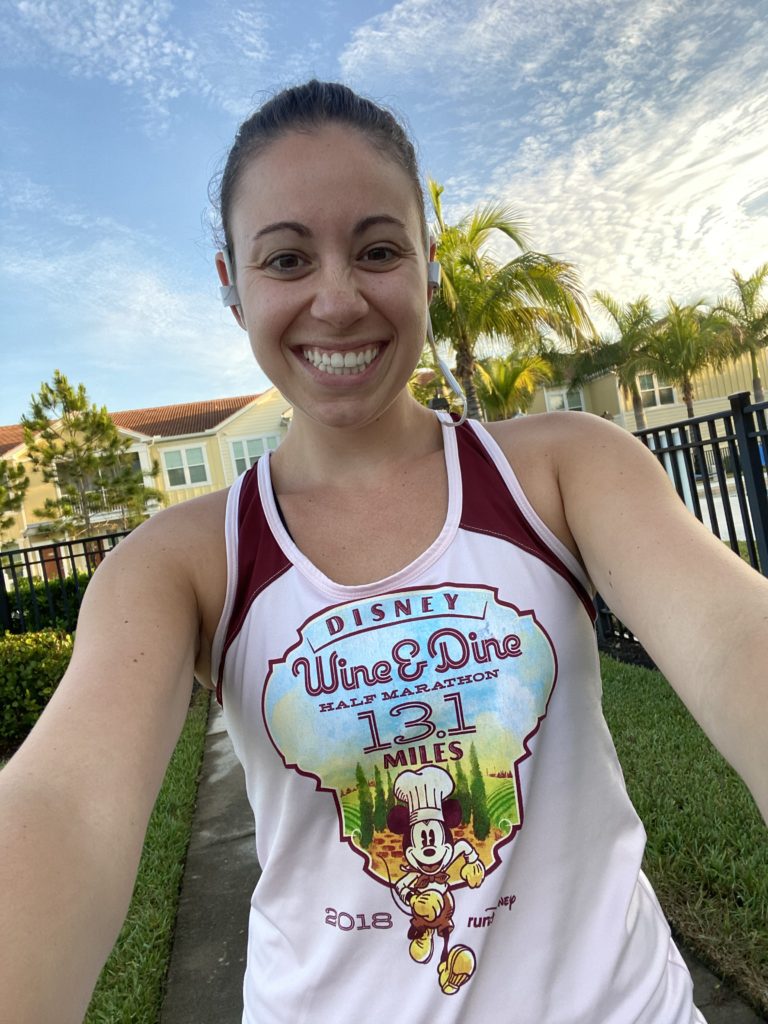 Muscle soreness is always the hardest part of training for me. To me it is almost like having a cold. They both make you miserable but not so miserable that you can stay in bed all day or skip your workout! As much as I hate muscle soreness, it is a great training tool. It helps you prepare for what is likely going to be coming your way the week of the Dopey Challenge, while also helping your train your mental game.
Even though I was miserable, I still made myself push through the discomfort and keep running about three miles a day. I think by overcoming the soreness with mental toughness and keeping your workouts up, it also helps the muscle soreness resolve quicker. Instead of being miserable for 4-5 days, I was only uncomfortable for 2 days. I also made sure to take advantage of times that I could stretch or walk to keep my muscles fluid and moving. Both of these things will be critical as I keep moving through my training.
With the beginning of June, we always see an increase in heat, humidity and afternoon rain in Florida! This can make picking your running time and location (inside or outside) difficult. I am still trying to run outside as much as I can on days when I do not work or on days when the rain has passed by 7:30PM. (this way I can eat and relax a little before running) Otherwise I am getting some major treadmill miles in to combat the temperatures, humidity, and rainstorms. I am hoping to try a new workout schedule next month, when training officially starts. Ideally one that will get me out running in the morning with Kyle before work, so I will keep you all posted on that as well!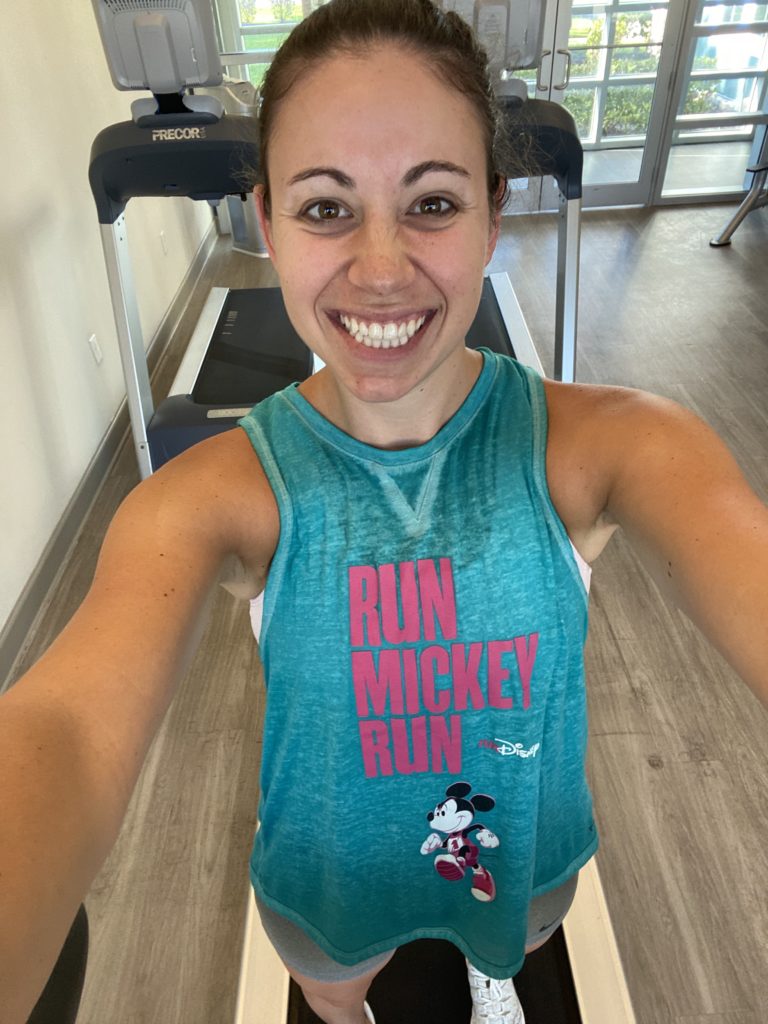 I also have changed from drinking only Powerade Zero to drinking regular Powerade again. With all the miles, I needed to find a way to drink some more calories so I don't feel as if I am eating 24/7. I also had to make sure that I am getting calories in right after I finish running since I usually do not eat until about an hour to an hour and a half after a run.
I find that this change has helped me feel better after my run and feel like I am getting the proper replacement of electrolytes. It also makes me feel better about eating. I am trying to be conscious about what I am eating to make sure I am fueling my body properly and also keeping a good long turn healthy diet plan. (sometimes I fall into the "I am working out like crazy and can eat whatever I want") I feel like drinking some of these calories helps me feel like I am not over eating as well as makes me not feel tired of eating because that's all I am doing! I am hoping these changes will help me as I continue to train!
June 13, 2020
Yesterday and today have been ROUGH! I decided to attempt all six of the challenges for June that were set out by Garmin in their Garmin Connect App at the beginning of this month. I did not think it was going to be too hard to do (except for the 100 miles challenge) because walking and cycling usually do not cause me any issue. I typically walk to finish my steps goal everyday anyways and use cycling to loosen my legs up.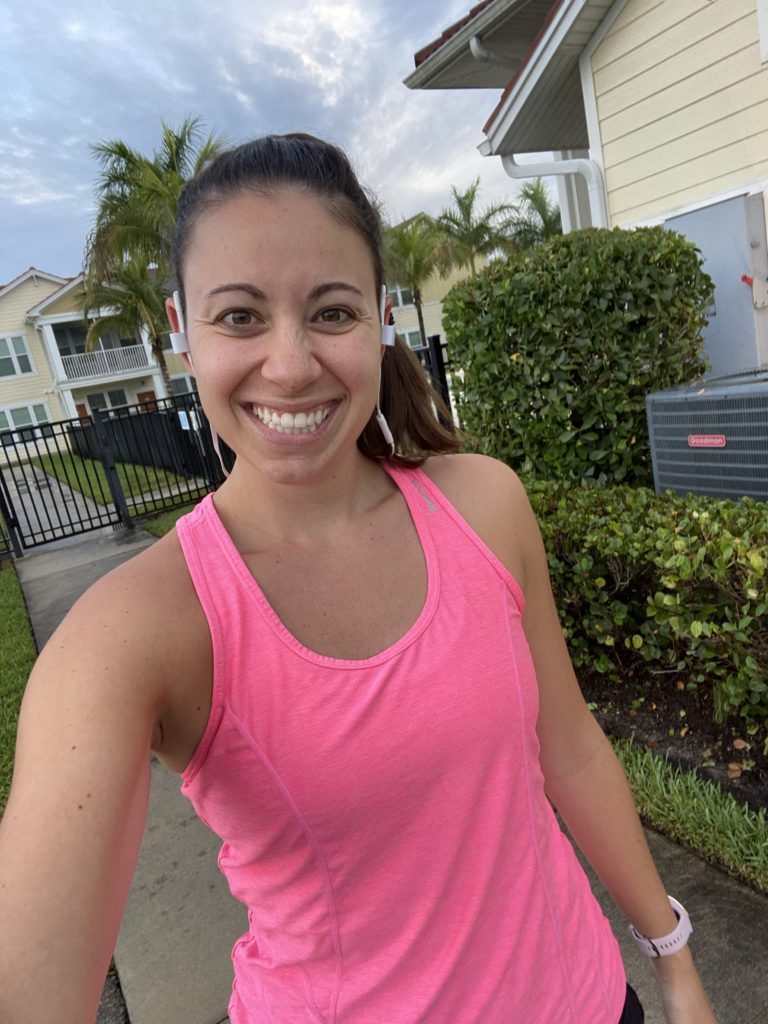 Well, putting walking, cycling, and running together has not been as great as I thought. I was miserable yesterday after a two mile run and ten miles on the bike! (all those that follow me on Instagram saw it in my stories) I did not feel like running and my legs felt miserable but I knew I had to continue on to meet the challenges. I spent most of the night then resting, hydrating and even taking a bath trying to feel better. Thankfully I did feel better this morning but not as good as I hoped!
This weekend I had to run a 10K as another one of the six challenges. I didn't think it would be too bad since I run 10Ks regularly and actually enjoy the distance quiet a bit when racing. Well, what started out as a pretty decent run did not end the best. I was over an hour for the entire run and had to walk .3 miles because my legs just wouldn't carry me any further. Although I was disappointed in myself, I did learn a lot from this experience that will help me with Dopey.
First, I have to make running my focus. I cannot expect to have good training runs and be improving my times if I am working my legs all the other days of the week with extra activities. When Dopey training officially starts at the end of the month, I plan on having my three running days, two days of strength training (focusing on upper body and core/back), and one day of yoga. This way I will continue to balance my workouts out and be able to keep my body healthy and running well all the way around.
Second, a training run is just that…IT IS TRAINING. Training is not supposed to be easy. It is the tough days like today that make the good days even better and all the time drops worth it in the end. One of the other runners I follow on Instagram reminded me of this fact as she did not have a perfect run this morning either. I couldn't have been more thankful for her words. They really brought my spirits up which turned my whole day around.
Moral of the Story for today: Just Keep Running and Keep your eyes on the prize!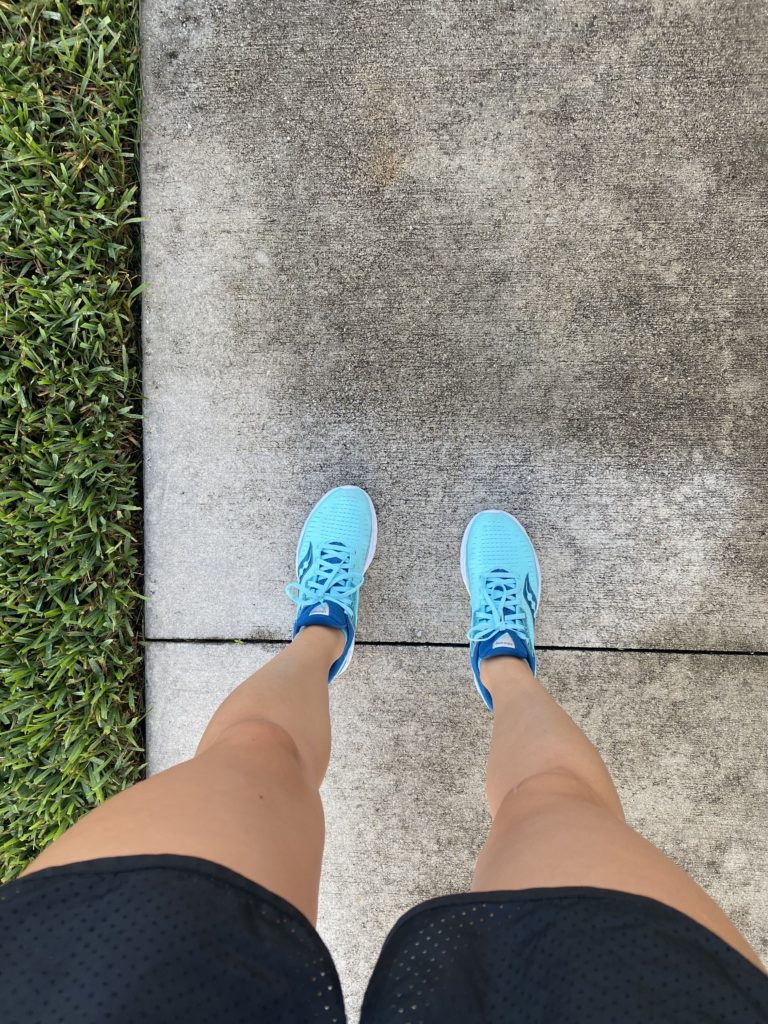 June 23, 2020
As I am nearing the end of this month full of fitness challenges set forth by Garmin, I am both excited and a little bit sad. I am excited about how much I have accomplished in this past month as well as excited for official Dopey training to start! I am sad though because I will miss the immediate sense of accomplishment and all the hard work.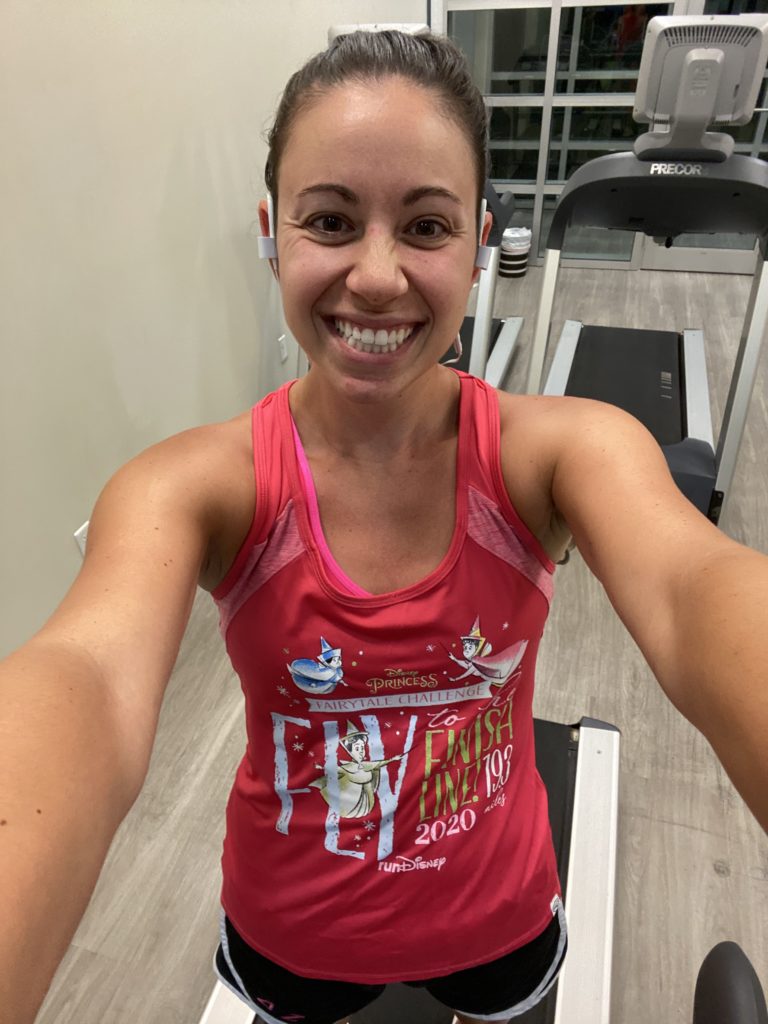 Running everyday has certainly been exhausting but also fulfilling. Each day I feel good about chipping away at the 100 miles! It gives me motivation to keep going every week to finish the challenge. Although it may sound "millennial", I also love the sense of accomplishment when Garmin tells me I have gotten a new badge. I have completed four of six challenges for the month and it makes me feel GOOD.
I have been running almost everyday except one. I have also walked three miles for a challenge, ran a 10K, biked 100 km in a week, and biked 40 km in under an hour! All of that on top of running makes me feel like I can do anything! This is giving me a good mental game going into my Dopey training! It also shows me how strong I really am! I never thought I would be able to run 100 miles in a month and I have less than 20 miles to go!
It will be nice to give up daily runs but also a little difficult. The sweat and tiredness from a good run will be hard to give up, but I am excited to return to doing some of the workouts I have been missing. I really do enjoy weight training and the PopSugar Fitness workout videos I have been doing during quarantine. (check out my Instagram story highlights for my favorite Pop Sugar workouts) With the return of a more regular schedule I plan on also bringing back a lot of my yoga workouts. All of these parts make up for a well rounded person health and fitness wise but all make for well rounded training. This type of training program will ensure proper aerobic and anaerobic work as well as strength, balance, and flexibility training. All of these factors are critical to decrease risk of injury.
All of this training has also gotten me more focused on my nutrition. Not only am I conscious of what I'm eating and drinking to help me fuel up for successful work-outs but it also helps me think about my food choices. With all the hard hours I have been putting in, I don't want to ruin them by eating "junk". Don't get me wrong, I am still eating desserts and carbs but I just try to mentally keep better track of my intake. My current goal is only one sweet/dessert a day with only orange juice and Powerade/Gatorade outside of water everyday. Like I said, I do cheat because you cant really eat a barbecue sandwich with water… but I am working harder on being better!
June 30, 2020
I have finished the month of June and officially started Dopey training! This month of running 100 miles was certainly difficult at times but really was easier than I thought and had a lot more 'ups' than 'downs'.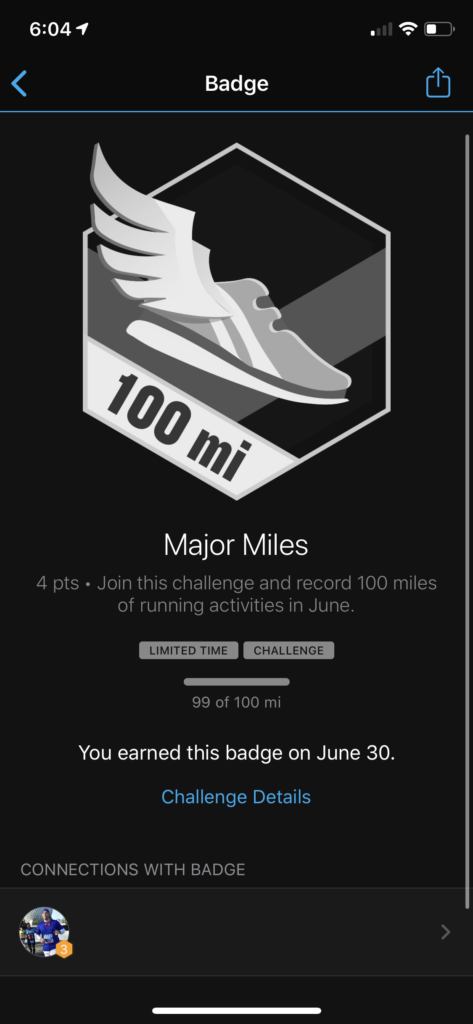 Originally I had prepared myself to suffer from significant muscle soreness and or possible injury. I was lucky nothing major occurred during this month and was able to keep on track! I did have intermittnet muscle soreness in my lower legs throughout the month, but outside of this I did not suffer any other major physical issues.
I feel as if this month of training has also helped me prepare much better mentally for what my Dopey training is about to bring me. I am prepared to have to run early mornings or late at night. I am also ready for the humidity that I will encounter during training and potentially on race days. I think I am even more prepared for the emotional fight that can come with training and races such as these. I got through some tough workouts and tough days where I felt as if my run was not adequate. I was able to counter act these thoughts and keep going even when stopping may have been easier.
Outside of what I had endure physically, mentally, and emotionally, I also logged my fastest 5K and 10K during this month! Granted I have only had my Garmin watch since April, but I am excited to see how much time I can drop while training! Having the ability to see these milestones on my watch as I beat my own time, really boosts your confidence! It also helps to make your training feel validated as you are not always running your best or continually pushing yourself to run your fastest pace. This entire month has really made me feel more excitement for the Dopey training and race weekend!
In a little more than 6 months, Kyle and I will be running at Walt Disney World again! Although it seems far away, I know for a fact it will go quickly. Before I know it, I will be running a half marathon for training rather than in a race! I am excited to see where this training is able to take me health-wise. I am not one to constantly track my weight through a scale and am ready to see those "non-scale wins". This training, I believe, will also do a lot to change Kyle and I's eating habits for the good. It will be a lot fo fun to continue to share this all with you along the next six months as I continue to talk training, workout gear, nutrition, Disney vacation planning and more!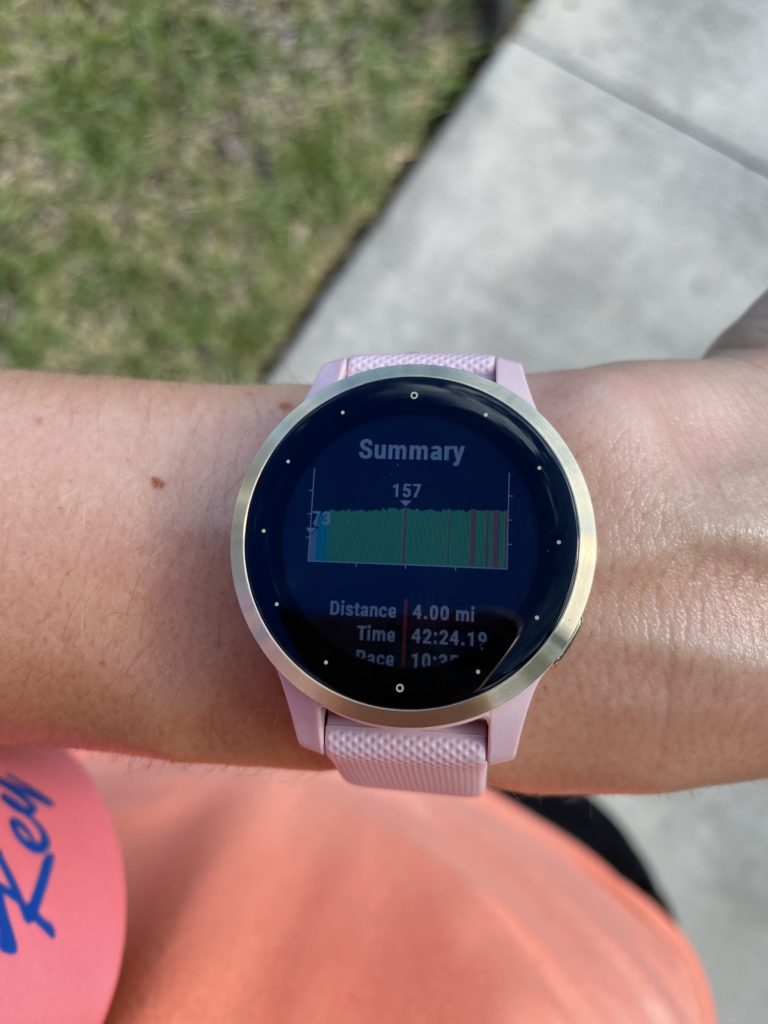 If you are interested to see what Garmin watch Kyle and I use check out our Shop Page's Lifestyle Section!