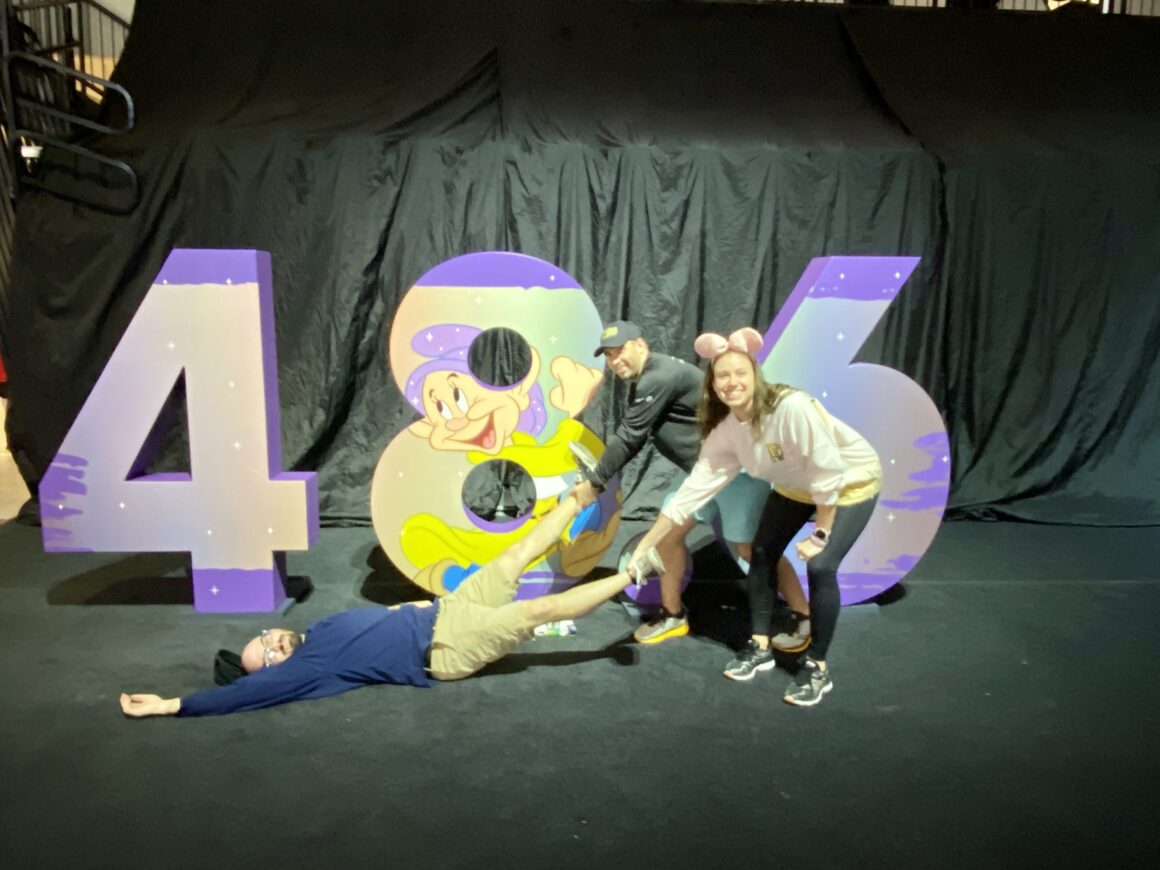 Our Go to RunDisney Dopey Challenge Packing List
Packing for any trip can be hard! Packing for a trip that includes a weekend of running and Walt Disney World can seem overwhelming! Well, we are here to help! Kyle and I recently completed to Dopey Challenge during Marathon Weekend (running the 5K, 10K, half marathon and full marathon) and have come up with the ultimate packing list for the Dopey Challenge RunDisney race weekend! Below you will find all the things we brought with on 6 day, 5 night trip!
(This list will also work for other Rundisney Challenge weekends)
Disclosures: The below links are affiliate links, in which we make a small commission if you make a purchase through the link. There is no extra cost added to you for the commission. All Opinions are our own and we only endorse/link to products or services that we truly believe in.
"As an Amazon Associate we earn from qualifying purchases"
For Marathon weekend, we stayed at Disney's Saratoga Springs in a one bedroom villa. Although expensive, the Disney Vacation Club villas have a lot of perks. Staying in a villa allows you access to a full kitchen to either make full meals, easily store your running snacks/hydration, or heat leftovers from your meals out. Since we knew we would be spending a decent amount of time at the room resting and recovering, we choose to do a mix of cooking and eating out. We highly recommend a room with a Kitchen, it makes things a tad easier and you generally get more space to relax.
Meal Prep Packing List
We brought/purchased the following food items (from a nearby grocer) to have ready in our kitchen for both pre- and post-running snacks and meals:
Pro tip: Two of our favorite Running Snacks are Honey Stinger Waffles and Fruit Chews. You can get them off Amazon Here.
Running Gear
Now that you are sure to be well fed and hydrated, you need to be well dressed for race weekend. Since we have the luxury of driving to Orlando, we can essentially pack whatever we want when it comes to race day gear. That being said, if I had to fly and could only bring a certain amount of luggage, I would NEVER skip on having the right equipment.
In 2018 we tried our hand at our first RunDisney race and signed up for the half marathon during the Rundisney Marathon weekend. This particular January was extremely cold for Florida and the highs never broke 40 degree F! This meant that when the races started the temperature was in the low 30s. Needless to say, we did not pack appropriately and there was not a place at Disney World for us to buy layers! So do not plan on getting things when you get here. It's best to bring it with you so you have the proper apparel.
The Expo runs out of items all the time, Disney stores may not carry what you are looking for (even at Disney Springs) and often times your plans of going to the store become side tracked or rushed. So be prepared and have costumes that can be easily modified for the weather or layers ready that you can add if needed!
Our Running Gear List
There is a gear check before you go into the corrals, so we recommend checking a bag with any extra gear. I recommend at least checking a bag with a long sleeve shirt in it to wear after you run (particularly after a half or full marathon). We tend to get cold after running really long distance races.
Now that may not seem like a lot of items but when you are talking about everything times four essentially, your suitcase is going to fill quickly and you haven't even packed for the parks. For my Disney pros, packing for the parks is almost second nature at this point. For those that are new to Disney, it is almost the same as any other trip except with possibly a few more accessories (MINNIE EARS).
Similar to packing for the races, you do want to be prepared for weather swings because central Florida can have those a lot! My planned packing list can change just from the beginning of the week to the end of the week! The one nice thing about the race weekends, you are guaranteed 1-6 new shirts dependent on the number of races you are participating in!
Either way, I will include my packing list as if I am not getting any new swag (whether from the Expo, the race shirts or just shopping at Disney in general). Keep in mind, this list is for a 6 day, 5 night stay as that is the typically stay for Marathon weekend and also the longest Disney race weekend.
Parks & Resort Packing List (non-running gear)
Now you cannot forget to bring your tech and other accessories with you! I know I mentioned some tech items as related to your running gear but you also need your tech for the parks! Be sure to have the following with on your trip because you know they are easy to forget!
Tech Items List
With so much to pack and be ready for, you do need to start laying items out early! We started to lay out our costumes and items we knew we would use the week before and slowly added it to it. It makes it a lot easier so that you can see what you have and also swap things out if the weather does decide to change last minute!
RunDisney weekends are my favorite weekends at Disney and I hope this packing list will make a crazy weekend a little easier for you to navigate!
Be sure to check out our other RunDisney Posts!