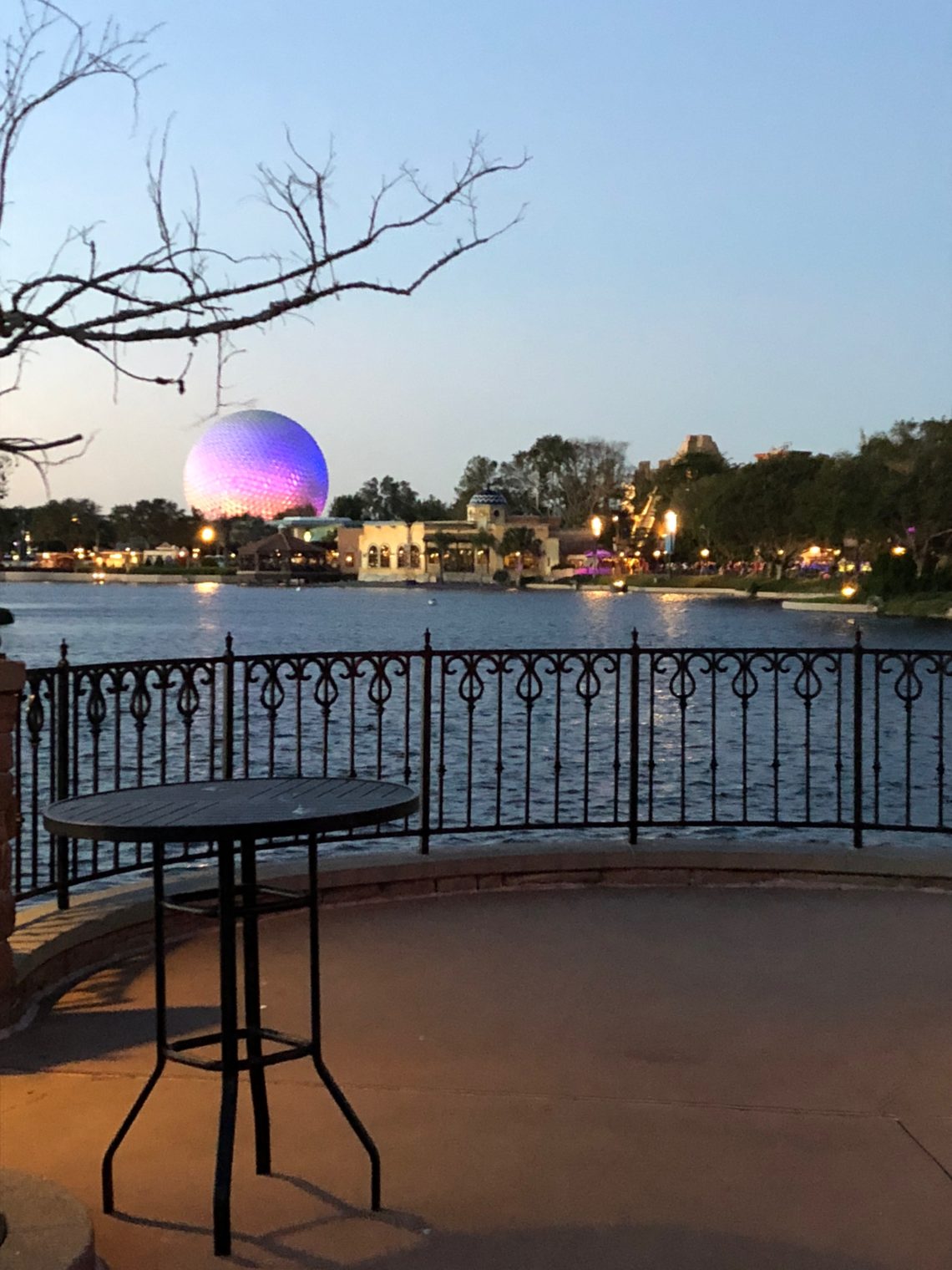 Guide to Ringing in the New Year – Disney Style
Daunting is an understatement, when thinking about planning a trip to Walt Disney World for New Year's Eve. Where to sleep, eat, and how are you going to deal with all the crowds?!? Here is our break down of our experience ringing in 2019 at Walt Disney World. Hopefully this will help you in future trips.
The easiest part, believe it or not, is picking where to stay in the Orlando area. The answer is simple. Stay on property at Disney World! Of course staying at a Disney World resort does come with a bit of a price tag. But the perks of staying on property for a typical trip and the added bonuses during the holiday season is quite impressive. For more on Holidays at Disney and traditions click here.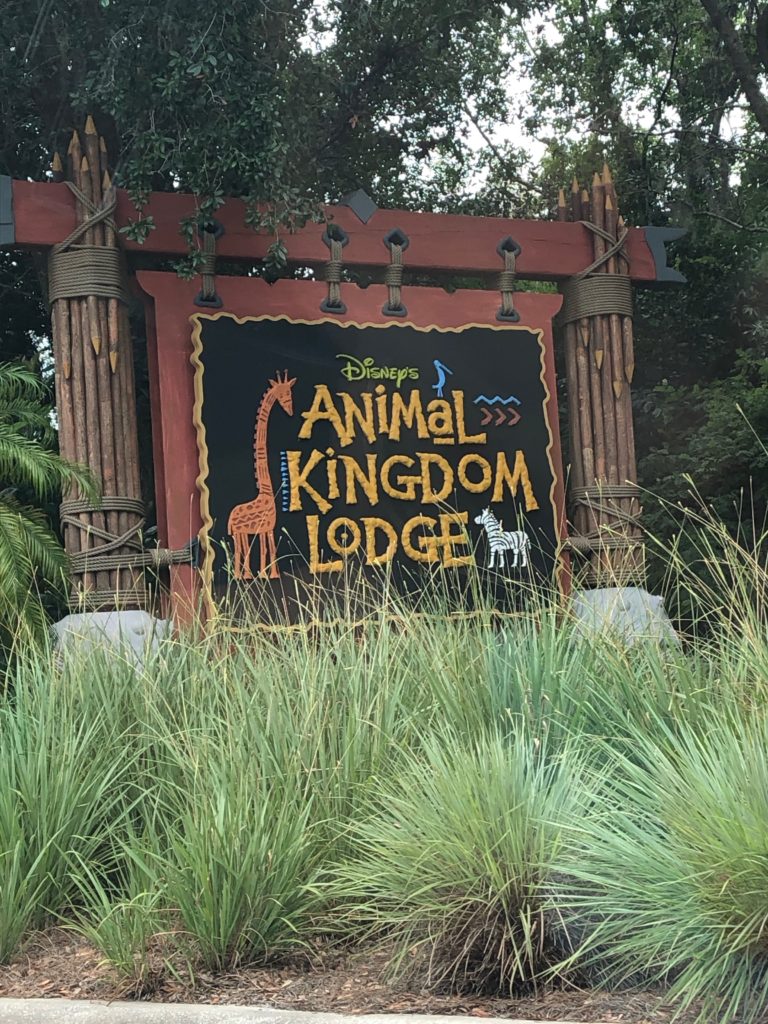 Staying on property during the holidays gives you access to extra magic hours, that if planned correctly, can have you at the parks from 7:00AM until 2:00AM the following day. These hours really only exist during the holidays.
Another perk that is critical on New Year's Eve is Disney's transportation system. This past New Year's Eve, there were reports of FOUR MILE back-ups to get into Magic Kingdom by car. That is not only a lot of time wasted waiting to get into the park but it can also cause a lot of frustration and anxiety. Staying at a Disney World resort alleviates part of that stress by getting you to and from your resort, and various parks, without the hassle of waiting in line to park your vehicle. Plus, taking a Disney transportation option also helps to ensure that everyone in your party gets home safely.
How to ensure you get in the park?
Each year without fail, Magic Kingdom and EPCOT reach their Level 1 capacity limit. What this means is they begin to shut down the parks to certain visitors because the parks are nearing their capacity of guests allowed in the park at one time. Disney has a 4 phase system that they utilize and New Year's Eve is one of those times that they kick in one or more phases.
Staying at a Disney resort ensures that you will be able to get into the parks through Phases 1-3. Phase 4 completely shuts down entry to anyone. Once the park attendance levels drop during phase 4, Disney can reopen their entry gates. Disney operates this way so they can ensure that those staying on property get the experience they have paid for. Thus, staying at the resorts gets you the "in" you may need if your family is not willing to be at the park from early in the morning until after midnight. We still recommend getting to the park earlier rather than later.
(As a side note, Annual Passholders and those with "in-park" reservations are also allowed into the parks through phase 3.)
Now let's talk parks. How do you pick?
Well the good news is traditionally you have two parks to choose from for a big fireworks display on New Year's Eve. EPCOT or Magic Kingdom. We chose EPCOT because we knew that even with the large crowds, EPCOT's World Showcase has a 1.2 mile loop that spreads people out better than Magic Kingdom. The fireworks show occurs on the lake which is in the center of the 1.2 mile loop. You can get a great view of the show from pretty much any spot in the World Showcase.
We also selected EPCOT because they still had several booths that were open from the Festival of Holidays making food and drink much more accessible than we thought at Magic Kingdom.
Now the question still stands, what about Magic Kingdom and missing their show?
Well the answer is simple- Go the day before!
Disney is a truly magical place but even they like to practice for their biggest spectacles! On the Eve of New Years Eve, both EPCOT and Magic Kingdom run their New Years Eve show. My personal preference, go to Magic Kingdom on December 30th and EPCOT on December 31st. Reason? Magic Kingdom is less crowded on the 30th compared to the 31st. Magic Kingdom's show is certainly worth seeing. Especially since it's the only Magic show that puts YOU in the center of the show with fireworks, 360 degrees, around the entire perimeter of the park.
EPCOT's show allowed us to experience an even more magical showing of their nighttime spectacular with additional spectacles. These additional spectacles occurred at each country that is represented in the world showcase and had celebrated their New Year prior to Midnight Eastern Standard Time. Each country had a light show and a short fireworks display to signify that they had entered the New Year.
EPCOT also knows how to really ring in the New Year by having parties in various World Showcase countries. You can bounce around each party and the only admission that you have to pay for is the park ticket. These parties typically start around 7pm, after the first showing of the regular night time fireworks show.
EPCOT PARTIES
In 2018, there were four parties between the UK, America, Italy and China. Each one was unique and worth checking out so I recommend spending at least a little bit of time at each.
The UK had a cover band that played music from several famous British classic rock groups such as The Beatles and The Who. America had a DJ playing a variety of music genres and they also allowed full access to their main stage for dancing. Italy had a laser light show with a DJ mixing house music.
China had the best party in our opinion!
China set up a dance party in their front courtyard with a smoke-breathing dragon AND pyrotechnics at the top of the lighting set up. As we are people that enjoy to dance, it certainly took the cake and really made the evening that much more enjoyable! The music was fantastic and they timed the dragon's breath and fire perfectly to the drop of the beats. It was exactly what you would want for New Year's without dressing up in Black Tie to experience it.
The parties start to calm around 11:45pm and then the countdown to the real show begins. Everyone's attention turns to Spaceship Earth, a.k.a. the EPCOT ball. The countdown is displayed with lasers onto Spaceship Earth until the clock strikes midnight. Then the fireworks extravaganza begins! Watching the shooting of fireworks around the world is/was truly a once in a lifetime experience…until we go again!
The evening, for us, ended shortly after the Midnight celebration. If you do not want to leave right away the park does stay open until 1am. Getting out of the park can be challenging because a lot of people leave directly after the Midnight celebration. So, I would suggest waiting to exit the park closer to 1am. The chances of the crowds thinning out are higher, and it will make the bus ride/Disney Skyliner back to your resort a little less cramped.
Bonus tip:
(If you stay at an Epcot area resort, you can walk to your resort from the back entrance by France)
Overall, Epcot's New Years Eve celebration is the perfect event for those that enjoy Disney World, warm weather, and a great time.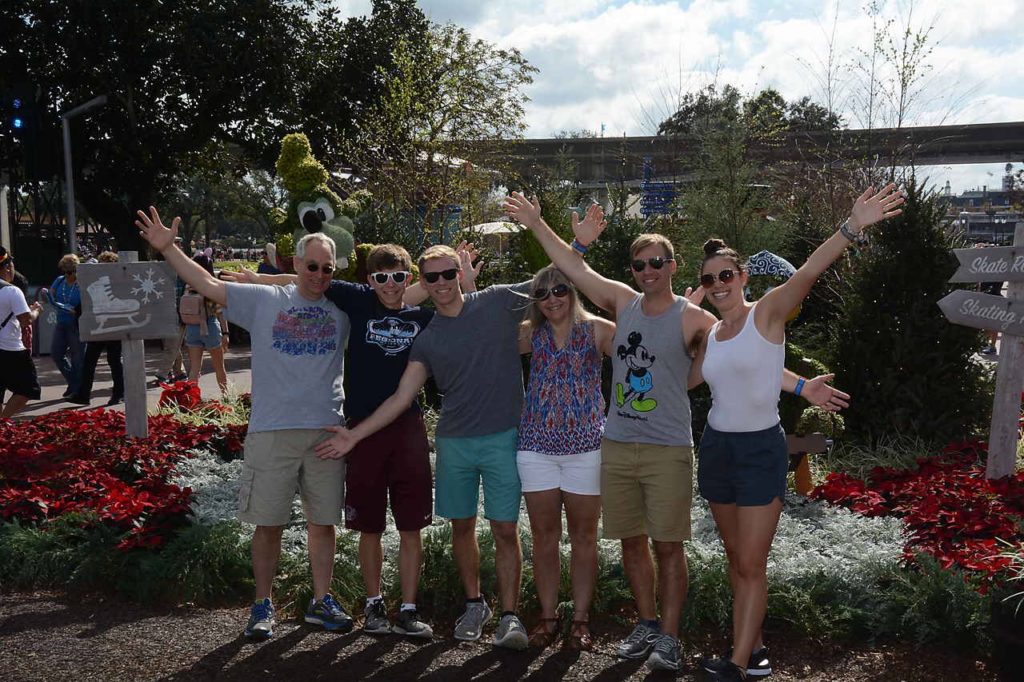 (Disclosure: The below link is an affiliate link with ShopDisney, in which we make a small commission if you make a purchase through the link. There is no extra cost added to you for the commission. All Opinions are our own and we only endorse/link to products or services that we truly believe in. )
Were you unable to get that special gift while at Disney? Or are you planning a trip and want to have gear before you go? Click Here to purchase all your Disney merchandise!