Challenge or New Years Resolution?
Try a Challenge for a Change.
The past six years, I have tried tirelessly to be a part of the New Year Resolutions craze! I've found in the past six years that I am TERRIBLE at New Year's Resolutions! I tried everything possible to achieve my resolutions. But I found myself forgetting about them or just not coming close to achieving them.
I found that if I wanted to really follow through with changes I would have to try something new.
Many of my friends on social media started doing these New Years "challenges". They would "challenge" themselves to do specific things each year instead of an overall resolution. And by completing these smaller challenges you would complete the big picture goal.
i.e. run a road race per month or travel outside of their home state each month.
The individuals that did challenges seemed happier than my friends that would report on their not so great resolution progress. They were definitely happier than I was. After failing at my resolutions, I decided I would give this "challenge" thing a shot!
I started doing the challenges in 2018. I decided that I wanted to attempt to run a 5K race or greater each month for the entire year.
How did I come up with this you may ask?
Well Kyle and I decided to do the half marathon during the Disney Marathon weekend in January of 2018. After training for the race, and seeing other people do this same challenge via Facebook, I thought it could be a fun way to keep myself motivated to workout.
Well, it turned out to be quite the experience! Not only was running at Disney World unique but it was also fun to challenge myself in a new way. Running had never been a sport that I really enjoyed.
(Posts to come on RunDisney specifically in the future)
This challenge also gave me motivation to continue working out year round. As opposed to starting out strong with a Resolution in January, giving up until April, trying to get in shape for swimsuit season by June, and ultimately quitting near July when I had felt like I had gotten nowhere.
The challenge also provided me with a sense of accomplishment every time I completed a race! I ended up running a total of 14 races in 2018 around the state of Florida. (3 in Disney World and 11 in southwest Florida) Outside of finishing my challenge, I found a new activity that I enjoyed doing by myself, with friends, and with Kyle! It also gave me a new way to allow my competitive side to show, by constantly challenging myself each race to be the best in my age group!
After the excitement of completing my New Year's challenge in 2018, I set my sights on a different challenge for 2019…
My 2019 challenge was one trip a month out of SW Florida. I also made sure that I dragged Kyle into this challenge as he did not complete the running challenge with me in 2018. This past year was also the perfect year for us to do this type of challenge. We had several friends getting married and several trips we wanted to take ourselves to explore some of the world.
We worked hard to plan every detail and made sure we had enough time in each place to see family, friends, or just explore our surroundings. Our adventures took us cross country for many weddings, along with one wedding outside of the USA (Jamaica)! By doing the travel challenge, we were able to explore new places together that we had not really considered visiting before. We saw several friends and family members that we do not get to see regularly. During our preparations for our trip to Quebec City we brushed up on our basic French. And we got to enjoy new cultures, food, and my favorite, shopping!
This past year of travel certainly did not disappoint us as we look back at our travel stats for the year.
Our Travel Stats for 2019:
1 – Trip a month to Disney World
21 – trips out of SW Florida (a minimum of one a month)
14 – different states (Florida included)
2 – different countries (Canada & Jamaica)
Through the New Year challenges I completed in 2018 & 2019, I knew that this was something I wanted to continue doing in future years. The challenges were bringing so much more to my life than New Year's Resolutions ever had! I have had so many new experiences and memories that helped me grow as a person. Kyle and I now have new activities to share and experience together that help keep our relationship blossoming.
No longer was I beating myself up for not completing the resolutions I had set out to achieve at the beginning of the year. I no longer felt like a failure. Instead, I felt accomplished and more productive and active than I had since graduating from college!
So what do Kyle and I have in store for 2020?
We are working on a bucket list for the year as our type of "couples challenge" this year!
Currently, we have a list of 18 places/things we want to do both near and far posted on our fridge! We thought that this would be a good way to make sure that we get more travel, adventure, and new experiences in this year. Kyle and I also thought it would be a good way for us to spend quality time together while working to achieve all our goals we have set out for ourselves.
We have a few big running races in the works to continue making strides in health and wellness that we started to put in place with my first challenge in 2018.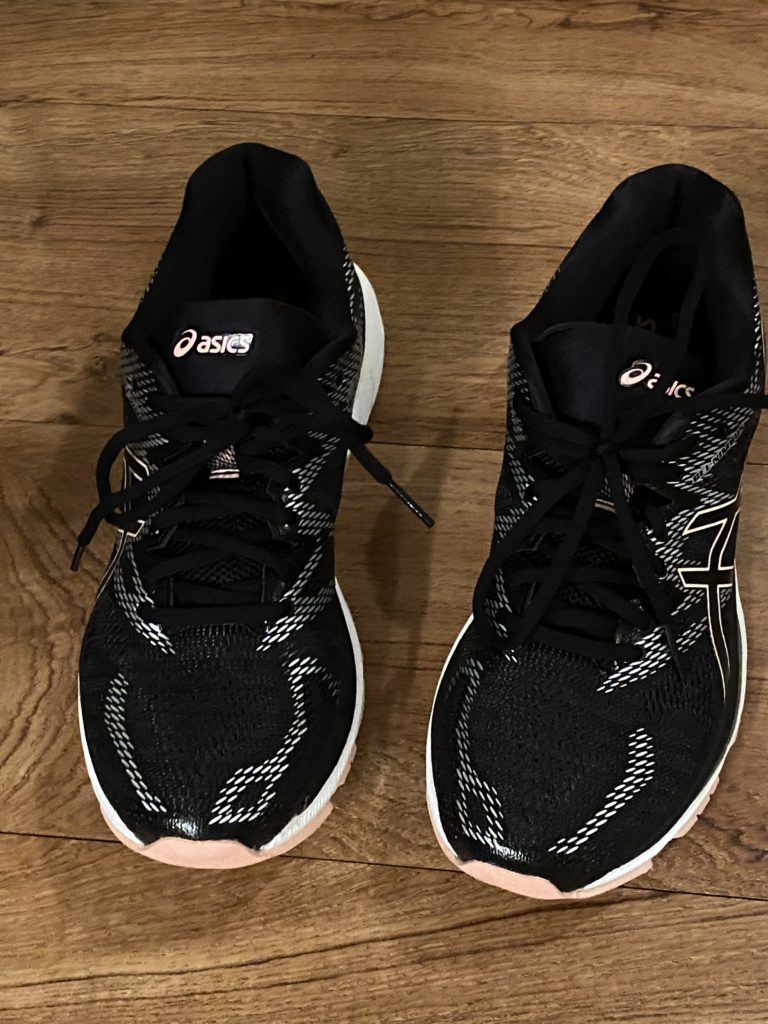 I will also be working on my newest personal challenge… reading at least 2 books a month!
Finally, we will be combining travel with visiting our friends/family. This year is also special because we will be traveling with some of our family to some pretty unique places that we have yet to explore!
Want to to see what books I'm reading? Or have a better day-to-day look at how we balance our work life and travel life?
Check out my Instagram!
You'll find posts of my 2020 book challenge, our travels, and everyday style at OhHappyRayz!