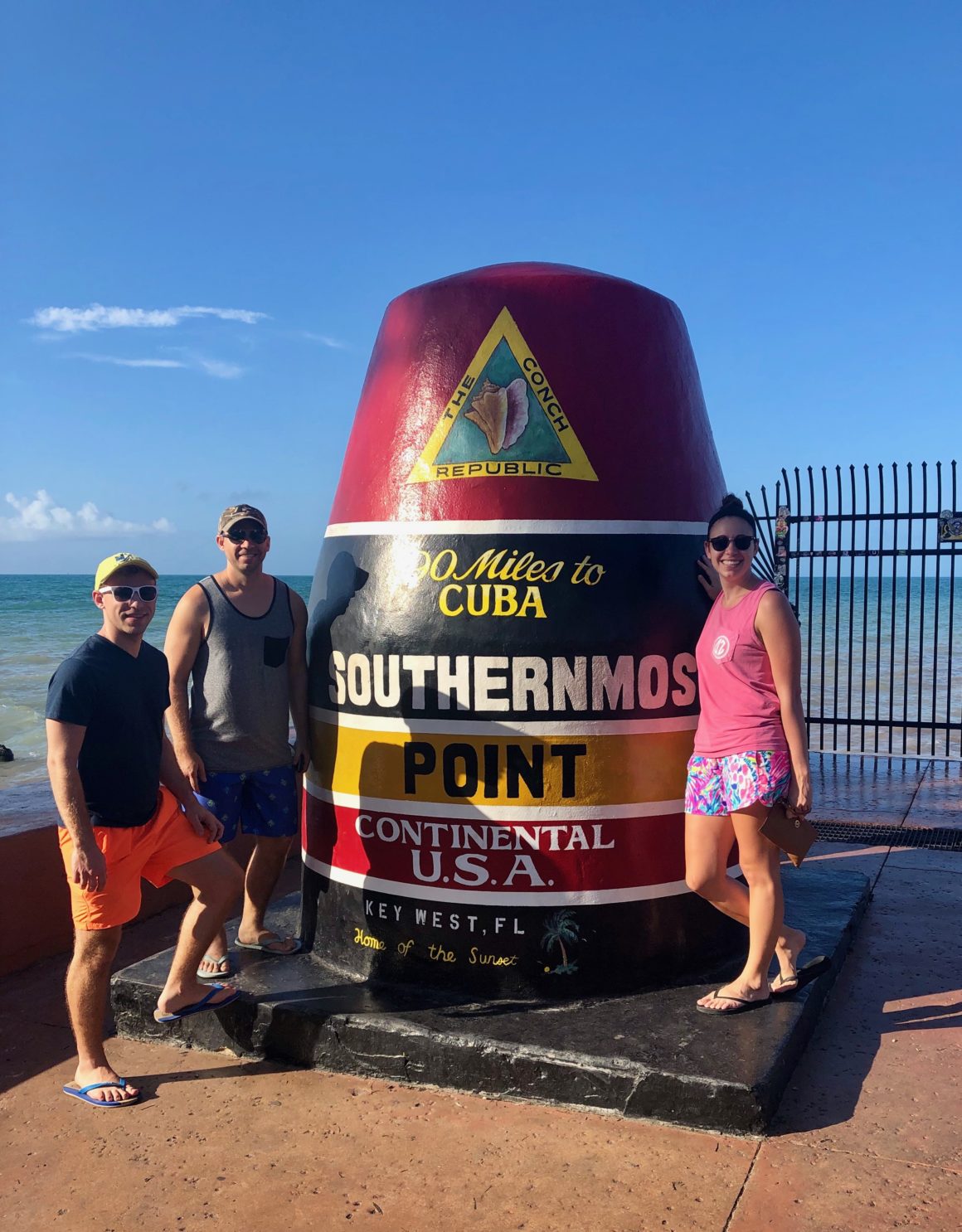 Key West – Camping the Southernmost point of the USA
Many people have frequented Key West over the years. Us, ourselves, have been a handful of times. It is a truly unique place to visit, stay, play and I love visiting whenever we can. Abby and I typically stay at one of the many hotels on the island, but on this particular trip we had a stow away visitor. Our stow away was my younger brother, who was a broke college student on spring break at the time.
So, I had to find an alternate location for us to stay that also fit into his budget. I scoured through countless hotels, airbnb's, bed and breakfast sites, and finally I started to think outside of the box. Since we were only staying in Key West for 1 night, I thought maybe I could find a campsite and we could pitch a tent. After doing some research I found that there are quite a few places to camp, not only near Key West, but throughout the Florida Keys! But I wanted us to be as close to the action of Key West as possible. Especially since this was the first time my brother would be visiting Key West.
After searching for camping locations I narrowed it down to two potential campsites. Leo's Campground & RV Park and Boyd's Key West Campground. Both have great options, but we ultimately decided on Boyd's Key West Campground for a couple of reasons. The primary reason was due to the price difference at that specific time. Boyd's was slightly cheaper at the time that I looked. I also wanted to give my brother a trip that he wouldn't forget, and Boyd's Key West Campground had primitive waterfront sites available. So we were able to have our campsite right on the water and the views were amazing! Being on the water also meant we would have a nice breeze so we would not get too hot.
(For those non-campers, a primitive site does not have any electrical hookups and is primarily used for tents.)
Check out Boyd's Key West Campground for more information on the different types of camping sites they have available.
Pro Tip:
Boyd's Key West Campground is actually located on Stock Island, which is right next to Key West. It is a very short drive to the Key West Island.
Pro-Pro Tip:
If you decide to camp in Key West make sure you check the time of the year and weather. This will make or break your trip because it can be quite warm in the Keys. Mosquitos can be a problem at certain times of the year.
Arrival
When we first arrived to the campsite, we stopped by the front office to check-in. We arrived around 2:00pm. The earliest you can check in is 1:00pm and the check-in process is quite simple. They gave us a map of the grounds, pointed out where the amenities/facilities were located, and then marked our map with a circle around our campsite number. The entire grounds are decent sized, but you can walk to any amenity/facility within a few minutes.
Once we parked at our campsite, my brother and I began prepping the area and setting up camp. After our site was all put together we decided to eat dinner at the campsite and then venture to Duval street to check out the infamous Key West night life. Prior to making the drive from Fort Myers to Key West, we packed our Yeti cooler full of burgers, snacks, and drinks. If you do not have the ability to bring food with, there are many Publix grocery stores, or other grocers on the island. The other option is to eat out at one of the many restaurants on the island.
We grilled our burgers on the charcoal grill that was located at our site, and they turned out great! There is nothing better when camping, in my opinion, than a charcoal grilled hamburger. Abby on the other hand would politely disagree. Her favorite thing is S'mores, which we made sure to make as well!
Pro Tip:
Each campsite is outfitted with a grill, so make sure to bring charcoal if you plan too cookout. All campsites also have a picnic table.
Night Out
After dinner we ventured into the heart of Key West, Duval Street. The drive from the campgrounds to Duval Street only took about 10 minutes. Parking can be a bit of a pain in the evening time. The earlier you get to town the better the odds of finding a parking spot. Parking on the street is metered in a majority or areas so be sure to budget for this.
We took in the many sites and sounds of the strip, and made sure to hit some of the key points. We even visited one of our favorite bars/restaurants, the Waterfront Brewery. I highly recommend the Waterfront Brewery not only for the food and drinks, but also because they have a great game room. Check out Abby's Key West article for more information on our favorite Key West locations!
When we got back to the campground, around midnight, we were pleasantly surprised at how quiet and peaceful it was. There were quite a few people that were awake and listening to music next to their campfires, but everyone was very respectful by not being too loud. The three of us stayed up for a little bit longer talking about random life topics and enjoying the beautiful moonlit water.
Reveille at the Campground
The next morning we had quite the wake up call. At 7:00am we heard reveille being blasted over a PA system, which came as a shock to Abby and my brother. Prior to booking the campground I knew that the Key West Naval Air Station was near the campgrounds, but I did not realize that it was just across the bay from us. This experience added to the uniqueness of the camping trip and by roughly 8:00am we saw our first fighter jet take off from the base.
Thankfully we are morning people, so the early wake up call did not bother us at all. We then started getting ready for the day. The bathroom/shower facilities at the campground were actually quite nice. They had individual showers that gave you plenty of space to put your toiletry items. The bathrooms themselves were very clean. Abby is not one for camping, and even she admitted that the bathrooms were quite clean.
Once we were all cleaned up and dressed we started to pack up our campsite so we could head into town to see more of Key West and grab breakfast. Many people cook their own breakfast, but we chose not to so my brother could experience a little more of the town. We checked out at around 9am, but actual check-out time is 11:00am.
Pro Tip:
If you are looking for a great breakfast we highly recommend the Southernmost Beach Cafe, and of course you cannot leave Key West without visiting the Southernmost Point Beacon.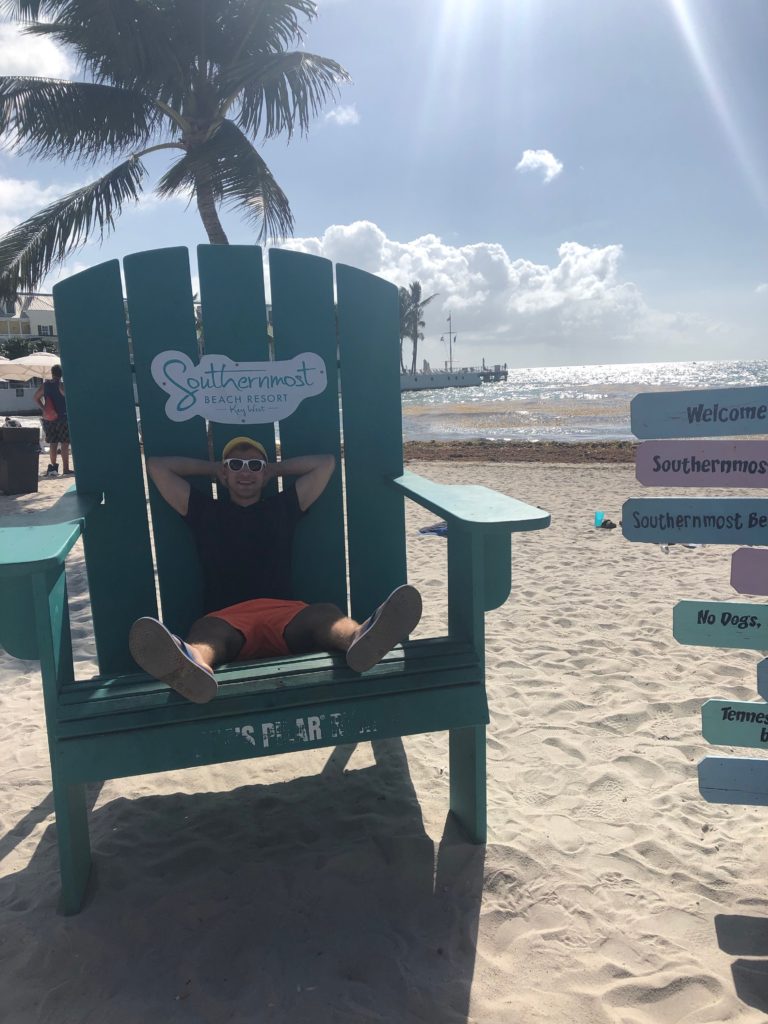 Overall, our camping experience at Boyd's Key West Campground was great! We highly recommend staying here if you are looking to camp at Key West. We only stayed for one night, but you can stay much, much longer if you wish. They have a decent amount of amenities on site that we were not able to utilize because of the shortness of our trip. But we saw that many of the other campers were. Boyd's has a swimming pool, fishing area, boat ramp, pool table, kayak rentals, bicycle rentals, and many more offerings.
The thing that really made me feel comfortable was how clean the facilities were and how easy it was to get to Duval Street. You can tell that the management team and staff really care about their campground and visitor's comfort. If we get the opportunity to camp in Key West again, we will definitely stay at Boyd's Key West Campground. It is a great way to experience Key West, but at the same time be in the tranquility of nature.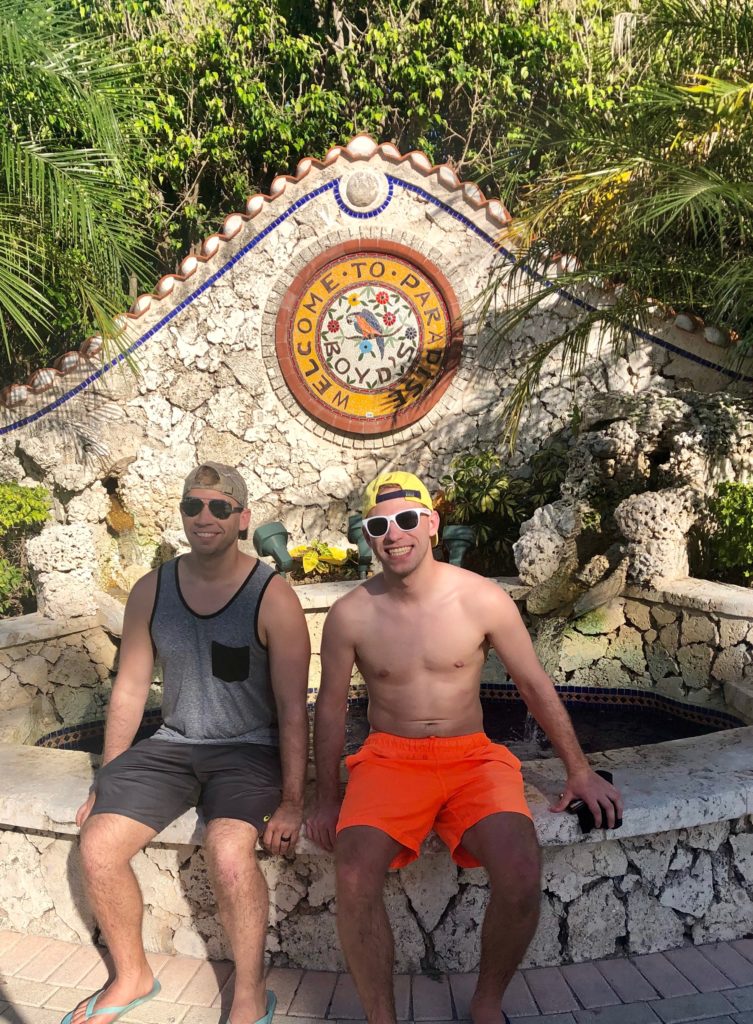 Be sure to check out their webpage for more details and rates at boydscampground.com.
Interested to see what products we use on our trips? Head over to our Shop Page!